9 year old reports HIV positive after Blood Transfusion: Medical team begins probe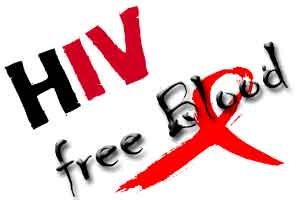 Thiruvananthapuram: A medical team of experts began its probe into the case of a 9-year-old blood cancer patient being tested HIV positive allegedly after getting a transfusion of infected blood at the Regional Cancer Centre (RCC) here.
Taking a serious view of a complaint by the victim's father, Kerala Health Minister K K Shylaja directed constitution of a panel, headed by Joint Director of Medical Education (DME), Sreekumari, to probe the matter and submit a report.
The minister said the state government would bear all expenses for further treatment of the girl. The minor girl was being treated at the Alappuzha Medical College and later referred to the RCC.
The state human rights panel has also ordered a high-level inquiry into the matter.
Kerala Human Rights Commission (acting) chairperson P Mohandas said stringent action should be taken against the hospital staff if they were found guilty. It also urged the Left-led state government to compensate the girl's family.
"The commission has ordered a high level probe. RCC director and health secretary should submit an explanation regarding the incident within three weeks," an official release said here.
According to the police, the girl was being treated at the Alappuzha Medical College from where she was referred to the RCC for further treatment.
Noticing swelling in one of her eyes, doctors at the RCC institute had carried out various tests, including a blood test, which revealed that the girl was HIV positive, they said.
The RCC authorities said the girl had approached them with the report of a blood test conducted in external laboratories, and that they have ordered an immediate departmental inquiry into the incident.
Meanwhile, opposition leader Ramesh Chennithala visited the girl and her family at the hospital earlier today and demanded a comprehensive probe into the incident.
"Those responsible should be dismissed from service," he said, adding the government should give financial assistance to the family.
The Congress leader made the demand in a telephonic talk with Chief Minister Pinarayi Vijayan.