923 inspections, 94 decoy operations, 170 doctors Arrested: PNDT Update from Rajasthan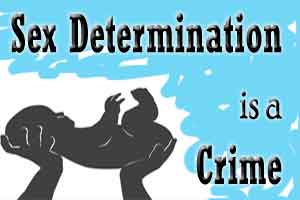 Jaipur: 94 decoy operations were conducted in the state in the last four years during which authorities have arrested 276 accused including 170 doctors for their alleged involvement in sex selection activities. Information to this effect was given in a recent meeting held at State Institute of Health & Family Welfare (SIHFW) of pre-conception Pre-natal Diagnostic Technique (PCPNDT) supervisory board. The State Health Minister affirmed, "Sex ratio at birth (SRB) is constantly increasing in Rajasthan… It was 938 in 2016-17 but in 2017-18 it has increased to 950, which is a good sign "
He notified the present authorities about the 94 decoy operations conducted in the state during which they had arrested 276 accused including 170 doctors for their alleged involvement in sex selection activities. Out of 276, the courts have convicted 203 accused.
Later in the meeting, he pointed out to the surveillance of all the sonography centres across the state which has been increased by the state government.
There are 2,968 sonography machines which are registered under PCPNDT Act. In comparison to last year from January to May, more inspections have been conducted in the corresponding period this year. Last year from January to May, 923 inspections were conducted and now in 2018 in the same period, 1214 inspections have been conducted, as per a recent report by the Times Of India.