A good Hospital Information Management System can do wonders for hospital functioning- Dr Ravi Malik, Radix Healthcare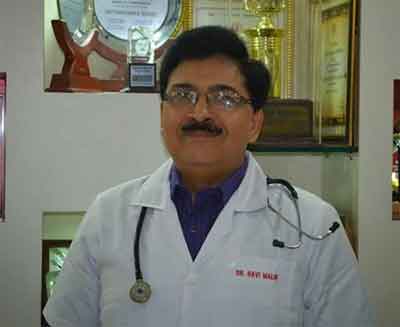 Modernization is happening in all aspects of our lives. No profession is immune to the impact of technology in its domain. Healthcare is no exception. From access to patients to streamlining the out-patient process, and from in-house pharmacy operations to procurement of materials, all the aspects cry out for technological interventions. As key decision-makers at premier healthcare providers, it is imperative that we have a sound understanding of the options available to us.
Traditionally, all the facets of healthcare delivery in the hospital have been manual – from patient registrations to prescriptions, and from billing to scheduling appointments. There are significant opportunities for one to introduce technology. A hospital-wide Information Management System (HIS) is the very first step in ensuring a streamlined flow of information and processes in hospital operations. Patient history, insurance, billing data and other information can be digitized and accesses at the click of a few buttons. For a hospital, billing is a very complex task, since it involves insurance claims, which are themselves significantly complicated. A well-functioning HIS makes lives easier by automated insurance calculations into billing practices and reduces effort.
Although HIS is now being widely implemented in most hospitals, the patient still remains a black-box outside the hospital. As a next step, medical practitioners need to explore the potential of digital tools that can be used to increase patient engagement and improve the quality of care being imparted. Mobile applications are something that most people (at least in urban areas) are now getting increasingly familiar with. Patient-facing health applications could trigger the next revolution in Indian healthcare, and it would benefit all stakeholders in the ecosystem to make themselves familiar with the tools at hand.
Our personal experience with a direct-to-patient app has been exemplary. From medication reminders to uploading and visualizing diagnostic reports, and from logging vital body parameters to scheduling appointments, the app has given a way for patients to manage their health. It also has features that value to the relationship between the doctor and the patient. There is a direct communication channel established that replaces the need for intrusive calls and messages that are the bane of any doctor's existence, while at the same time making the doctor seem more accessible. An EMR platform is also implemented in the hospital, linked to the mobile app, with individual access given to the doctors. It allows for creation of digital prescriptions, easy access to patient records, real-time monitoring of patient vitals, streamlines daily patient flow, communication and much more.
Benefits of implementing a digital platform has been almost immediate, both in the hospital and the accompanying OPD, and across departments. Clinic operations have become streamlined with easy registration of patients and transfer of patient records to different departments. The number of appointments being booked can now be tracked, which has also given ease in the revenue collection process. But the biggest difference has been in the way patients perceive the hospital. There is a comfort they feel while interacting with their doctors, since they are aware that their records are now with the doctor. All their health-related interactions are easy to send to the doctor, which further eases their treatment process. There is a direct recall value that the patient now attaches with the doctor and the hospital, leading to a greater amount of patient retention.
In today's highly competitive world, it is very difficult to create a service that is differentiated and memorable for the patient. A digital presence is very likely to add a certain sense of recall and brand loyalty that can be added onto the already good service that doctors give to their patients.
The author, Dr. Ravi Malik is a renowned pediatrician and as the Director of Malik Radix Health Care, New Delhi