Hurry Now: Last Call for Abstract Submission for AAPI Young Investigator Awards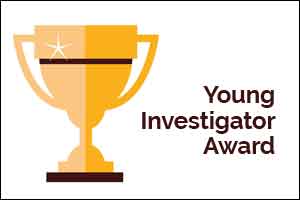 American Association of Physicians of Indian Origin (AAPI), the largest largest ethnic medical organization in the United States is organising its 11th Global Healthcare Summit to be held at  JW Marriott hotel - Kolkata from December 28-31, 2017
For the same Abstract submission for the 11th Global Healthcare Summit of AAPI is now open and invited for Original Research Abstracts for Research Forum and Young Investigator Award presentation at the AAPI Global Health Summit
The abstract submission will close on October 1st, 2017. All submissions after this time (Late Abstracts) will not be considered for any award evaluation. Abstract submission guidelines are listed in the conference website: www.aapisummit.org. All abstracts will be peer reviewed and selected based on the following criteria: significance, approach, innovation and presentation. Accepted abstracts for poster presentation will be notified by e-mail by November 15th, 2017
An oral PowerPoint presentation will be invited for the top 4 selected Poster Abstracts in each category. Winners will be awarded during the opening ceremony at the JW Marriott hotel - Kolkata.
Registration fee waivers will be provided based on scientific merit of Abstract and need. We request that you circulate this call within your institution to all faculty colleagues, fellows and students. Clinical as well as non-clinical healthcare scientists are invited.
To check out more, check out http://www.aapisummit.org/attendee/research-forum-and-young-investigator-award/ 
The American Association of Physicians of Indian Origin, USA will be celebrating the 11th anniversary of its Global Healthcare Summit (GHS) to be held Dec 28th – 31st, 2017 at JW Marriot, Kolkata. This GHS promises to be one with the greatest impact and significant contributions towards harnessing the power of international Indian diaspora to bring the most innovative, efficient, cost effective healthcare solutions to India.