Aarogyasri Trust holds cancer detection screening camps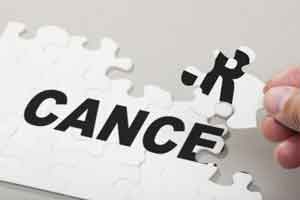 Hyderabad : Telangana Aarogyasri Health Care trust, the flagship scheme of the state government with an aim to provide quality health care to poor is holding early cancer detection screening camps in rural areas in the state.


The screening camps had already been conducted at four rural areas since the last three months and end-to-end treatment would be provided to those who detected cancer during the camps under Aarogyasri scheme, Trust Joint Executive Officer Dr U Rama Krishna told reporters on the sidelines of a Meditech Conclave on Advanced Medical Technologies for Better healthcare, organized by CII-Telangana here today.
The government also adopted follow up drugs package for kidney and liver transplantation in Aarogyasri health scheme, he said as many as 944 different types of treatments are covered under the scheme.


The scheme is a unique Community Health Insurance Scheme being implemented in the state and the scheme provides financial protection to families living below poverty line upto Rs 2 lakh in a year for the treatment of serious ailments requiring hospitalization and surgery.




The objective of the scheme is to improve access of BPL families to quality medical care for treatment of identified diseases involving hospitalization, surgeries and therapies through an identified network of health care providers.


The scheme provides coverage for the systems like Heart, Lung, Liver, Pancreas, Kidney, Neuro-Surgery, Pediatric Congenital Malformations, Burns, Post -Burn Contracture Surgeries for Functional Improvement, Prostheses (Artificial limbs), Cancer treatment (Surgery, Chemo Therapy, Radio Therapy ), Polytrauma ( including cases covered under MV Act) and Cochlear Implant Surgery with Auditory-Verbal Therapy for Children below 2 years.