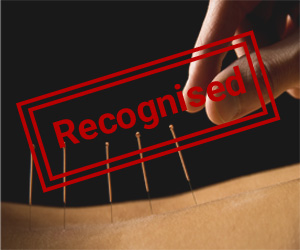 New Delhi: Acupuncture is likely to be recognised as an independent medical system in India.
A 10-member committee, headed by a former Director General of the Indian Council for Medical Research (ICMR), has been constituted by the Centre to promote and regulate the alternative therapy.
The decision seems have to illicited mixed reactions from the medical fraternity. While, the move witnessed welcome by many; many other medical, as well as AYUSH (Ayurveda, Yoga and Naturopathy, Unani, Siddha and Homeopathy) associations, have termed it as a back door entry and a step leading to quackery.
As mentioned in a recent report by Tribune, an inter-departmental committee was constituted on October 20, 2016 for identifying new systems of medicine in the country. Thereafter, a proposal for recognition of acupuncture in India was given consideration. The proposal was scrutinized and discussed by the committee on October 4, 2017 and January 9, 2018.
Read Also: AYUSH to be an Elective Subject in MBBS Curriculum: MCI BoG Chairman
The Committee, which held its meetings on 04.10.2017 and 09.01.2018, submitted its report on 11.06.2018, which included the following recommendations. Relevant are mentioned below:
Acupuncture system, which is already recognised to be practiced  as a mode of therapy, can be accepted as an independent system of healthcare for the indications for which there is evidence and expertise exists for teaching, training and certification.

Expert committees may be constituted for this purpose which needs to include experts who are academically active in acupuncture – this can be determined from publications on the subject in reputed data bases like PubMed and not restricting to names suggested by the applicant associations. Experts from Allopathy and other systems also need to be members of such committees for drawing the boundaries for evidence-based practices, for ensuring complementarily and best interests of patients.
Now, the Union Health Ministry is finally moving towards recognizing acupuncture as an independent system of healthcare in the country and not under or clubbed with other existing systems of medicine.
If recognition comes into force then it would mean acupuncture would be treated on a par with Allopathy, Homeopathy, Ayurveda, Unani and Sidhha, according to Raman Kapur, Vice-Chairman of the committee to promote and regulate acupuncture in India.
The centre has hereby set a 10 member committee to frame detailed guidelines for promotion and regulation of Acupuncture as a system of healthcare and suggest steps for implementation of the guidelines so framed as well as for reimbursement for this therapy.
According to the Indian Express, the committee, headed by V M Katoch, has been given three months to come up with suggestions, after which acupuncture may be taught at government and private institutions at the Bachelor and Masters levels. At present, very few institutes offer certificate courses in the therapy, which is practised by nearly 70,000 people in India, most of them quacks.
The demand for recognition was raised by Dr Inderjit Singh, Director, Dr DN Kotnis Acupuncture Health and Education Centre, and Secretary of Acupuncture Science Association, for providing complete status to this therapy in India.
Glad with the decision, Dr Singh stated to Tribune, "Acupuncture is a complete science in itself and is already recognised to be practised worldwide as a mode of therapy. Its addition in Indian healthcare facilities will provide more option to general public. This will help to reduce the health budget as it is economical. Very soon the expert committees will be formed for teaching, training and certification."
All India Acupuncture Healer's Federation also welcomed the decision.
Read Also: DM Paediatric Neurology given recognition by the MCI Board of Governors, Gazette notification issued
Meanwhile, this development has not gone well with some medical associations and doctors who claim that "it is not a scientifically proven therapy and it would lead to quackery".
Back door entry
Opposing the ministry's decision, the Indian Medical Association (IMA) Kerala Chapter stated to TOI that the health ministry's move is not acceptable for them. "We don't consider this as a treatment mode with any scientific base. This is nothing but a back door entry," said Dr N Sulphi, State Secretary of IMA Kerala.
Dr Sadath Dinakra R, General Secretary, Ayurveda Medical Association of India accorded with the same and suggested that this therapy should be brought under an existing system of medicine.
Pharmacopoeia for Acupuncture?
Pointing out that acupuncture has no pharmacopoeia of its own, so it can't be considered as an independent system of medicine; Health activist Dr Babu K V stated the government order lacked the approval of Indian Council of Medical Research (ICMR).
"Earlier, ICMR, after study, had recommended the Centre that acupuncture cannot be granted independent status and recommended practice of acupuncture by qualified registered medical practitioners who successfully completed recognized courses. To be an independent system of medicine, one of the criteria is that it should have its own pharmacopoeia. Does acupuncture have its own pharmacopoeia?" Dr Babu asked.
Read Also: Soon, Ayurveda, Yoga may come as elective courses at AIIMS
"Acupuncture" is the procedure of inserting and manipulating fine filiform needles into specific points on the body to relieve pain or for therapeutic purposes.
The word acupuncture comes from the Latin acus, "needle", and pungere, "to prick".
3 comment(s) on Acupuncture to be Recognized as Independent Medical System in India