Administrative Doctors will perform Clinical Services: Haryana Govt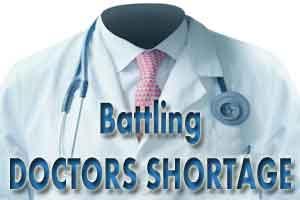 Chandigarh: The Haryana Government has come up a new initiative to curb the shortage of doctors at state run hospital. The state health department has made it mandatory for all the doctors in administrative posts to perform clinical duties for a particular period as prescribed by the department.
According to the latest heath department order, "Health department is facing acute shortage of doctors. A large number of doctors are working in administrative posts and not performing any clinical duties."
It is reported that the Director General of Health Services will perform clinical duties for a day in a month while his additional director generals and directors will see patients for two days in a month.
Making schedule of the administrative doctors and adjusting them in clinical services, all the civil surgeons will examine patients for one day in a week, while other doctors on administrative duties like principal medical officer, medical superintendent, senior medical officers, deputy civil surgeons, deputy directors, dental directors as well as those medical and dental doctors posted in the Director's office, NHM, civil surgeon's office or any other office will also perform clinical duties twice a week, reports Tribune
Meanwhile, the state health authorities has inserted some flexible rules for the doctors working in administrative department as they can choose an institution as per their preferences for discharging their clinical duties.
"It is reiterated that no doctor belonging to the aforementioned services regardless of his posting in any office of the state, including the doctors working on deputation within the state, will be exempted from performance of these duties," the order further added.
Speaking about the state government's move, Chief minister Anil Vij said, "We have taken this step in view of the acute shortage of doctors in the state. This will ease out the problem to a great extent. Also, patients will be able to get benefit of the expertise of senior doctors," said Anil Vij, Health Minister.
"The days when a doctor does not perform clinical duty or does not make up in the following week, will be treated as absence from duty," he added.