Affordable test kit for leptospirosis to be launched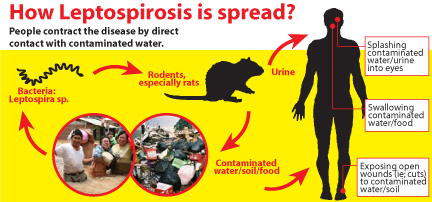 A team of researchers from Tamil Nadu Veterinary and Animal Sciences University and Anna University are underway to make the diagnosis of leptospirosis more affordable. The Elisa test kit will soon be launched in the market, priced at Rs 50. The current price for test kits available in the market is Rs 250.
Also known as the rat fever, Leptospirosis, is a disease most commonly caused by infected rats. The rate of Leptospirosis patients goes up during the monsoon season due to a large presence of infected rats in the stagnant water.
The symptoms from the disease are similar to malaria, jaundice, and typhoid fever. However, a detailed laboratory investigation is required to effectively diagnose the disease. It should be diagnosed in proper time, failing to do so can also lead to fatal consequences. However, the disease is easily curable.
"The advantage is you don't have to maintain live culture. The protein can be mass produced, and the test is also easy to do, allowing for easy mass screening," says Prof. G. Dhinakar Raj, principal investigator, Department of Animal Biotechnology, TANUVAS, as reported by
The Hindu
.
The Microbiology Department of the Rajiv Gandhi Government General Hospital and the Madhavaram centre of TANUVAS have cultures of some commonly occurring serovars in the city. "The advantage of the Elisa test kit is we have taken the common regions of all pathogenic serovars. We have synthesised the genes and cloned it. We have trained the company's employees in preparing the proteins. They will replicate the proteins in their laboratory," Dr. Raj explained.