After Doctors, Apollo Hospitals to Train Paramedics From Africa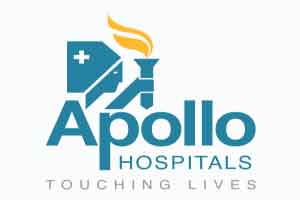 NEW DELHI: Further strengthening India-Africa ties in healthcare, the Apollo Hospitals Group announced the commencement of a specialized training program for paramedical staff from nine African countries. Previously, the hospital chain had trained over 100 medical doctors from 24 African countries at its five facilities in New Delhi, Chennai, Hyderabad, Bangalore and Ahmedabad.
The move comes as the Ministry of External Affairs, Government of India and African national governments look to further deepen ties in capacity building and training of health workers in multiple African nations. The program was well received by the participants and Governments alike and has helped establish a successful public-private partnership to train the healthcare workforce.
Commenting on the training program, Dr. Neena Malhotra, Joint Secretary (E&SA), Ministry of External Affairs, Government of India said, "This program is aligned to our composite engagement with African nations in diverse fields including health and education. The program, which began with doctors, will help strengthen the health systems of participating nations and it was our endeavor to expand it to other healthcare professionals. The training of paramedical staff is a natural and welcome progression. We remain committed to capacity building in the African continent and would encourage our African partners to fully utilize this program."
The new batch of 25 paramedical staff will come from nine African countries - Kenya, Malawi, Nigeria, Sao Tome & Principe, Seychelles, Sudan, South Sudan, Tanzania and Zambia. Speaking on the launch of the training program, Dr. K Hariprasad, President - Hospitals Division, Apollo Hospitals Group, said, "This training program highlights the further deepening of the ties between MEA, Apollo and African Governments to strengthen healthcare human resources in the continent. We are thankful to the MEA and African Governments for entrusting us with this responsibility. Our commitment to the continent to strengthen its health systems, provide medical care of highest quality and partner, shoulder to shoulder in the rise of Africa remains steadfast. We hope that the training provided will benefit the health system and nationals of the delegate countries."
The Apollo Hospitals has been engaged with the African continent for over two decades with regular clinical engagements, doctor visits, partnerships with national and regional health ministries and Governments, knowledge exchange and capacity building initiatives.