After HC rap, AIIMS approves money for machine procurement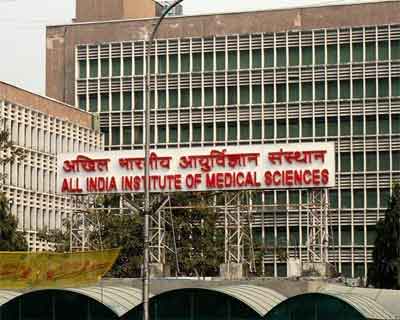 New Delhi: AIIMS has approved Rs 60 lakh for procurement of a new state-of-the-art machine for one of its departments, days after Delhi High Court castigated it on a patient's complaint that he was not getting treatment for a serious ailment.
Deputy Director (Administration), AIIMS, V Srinivas said the store purchase committee of the institute has been requested to expedite processing of the tenders received from competent bidders for timely procurement of the new pulse dye laser, which is used for skin treatment.
AIIMS had procured the pulse dye laser in 2010, an imported machine from a firm in the US. The American firm had changed its service agents in India, resulting in its non-servicing following breakdown in 2015, while the machine was still in guarantee period.
"The pulse dye laser used for treatment of port wine stains was operational in the department of Dermatology since 2010 and nearly 200 patients have been treated. The Laser machine was not operational at the end of 2015 due to technical problems where optical fiber assembly and dye kit need to be replaced," Srinivas said.
The move comes in the wake of the Delhi High Court asking the premier institute why its 'pulse dye laser' machine was not functional for 17 months while hearing the petition of one 23-year-old Mohammad Quayamuddin who claimed that he was unable to get treatment since May 2015 for his skin ailment -- port wine stain -- as the machine was not working.
Taking note of this, the court asked the institute to complete the process in four weeks and fixed the matter for February 27, by when the institute would have to file a status report on the matter.
In his plea, Quayamuddin had said that no public-funded hospitals in Delhi, barring AIIMS, has the pulse dye laser machine. And since it has been non-functional, not only he but several other patients were also suffering.
He has said that if his ailment is left untreated it can lead to various health complications like bleeding, visual impairments, seizures, developmental delays, glaucoma, paralysis, migraines, tissue outgrowth and endocrine issues.
He has contended that by delaying his treatment, AIIMS was unduly exposing him to such side effects.