After MCI, Councils for Ayurveda, Homeopathy to be scrapped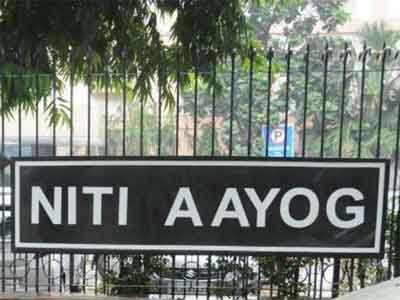 New Delhi : Soon after suggesting the scrapping of the apex medical regulator for allopathy, the Medical Council of India, and replacing it with the proposed National Medical Commission, the Niti Aayog is now reported to have shifted its focus to the functioning of the regulators of the Indian System of Medicine.
A report in
Economic Times
, states that in line with the decision made with the MCI, the NITI Ayog has now suggested scrapping of two more institutions — the Central Council of Homeopathy (CCH) and the Central Council of Indian Medicine (CCIM).
"Like the Medical Council of India, even these two statutory bodies have outlived their utility. Besides, they continue to unnecessarily complicate things because of stringent regulations, which makes it difficult to impart quality education in homeopathy and Ayurveda," the official informed ET on the condition of anonymity.
Similar to the process that was carried in context of the Medical Council of India, the Niti Ayog is now working on two separate bills  that would suggest the scrapping and replacement of the two statutory bodies under the health ministry, which govern higher education in homeopathy and Indian systems of medicine including Ayurveda.
It is reported that while the Aayog has completed the process of stakeholder consultation with respect to the two bills and it may soon bring  it out in the public domain for public opinion, before being put before the cabinet for approval.
Central Council of Indian Medicine, established in 1971 monitors the education as well as registration of practitioners in the fields of Ayurveda, Siddha and Unani, while the Central Council of Homeopathy looks at the homeopathy education and regulation In the country.