After MCI, now demands to oversee Dental Council Of India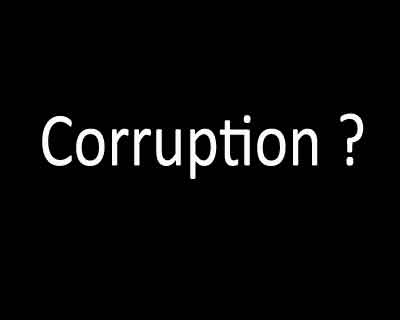 Noted lawyer Prashant Bhushan alleged large-scale corruption in functioning of dental regulator DCI and demanded that it be handed over to Supreme Court-appointed Justice Lodha committee overseeing work of MCI.
In a press conference, Bhushan accused top brass of Dental Council of India of seeking bribes in giving permission for setting up of new colleges and expansion of existing ones, besides involvement in "gross" financial irregularities.
He alleged that several of members of DCI, including President Dibyendu Mazumder were holding their posts "illegally".
The DCI, however, rubbished all allegations, saying it was following all laid down procedures and rules.
"Dr Mazumder is a regular professor working full-time in government of West Bengal Health Services. He misused first term of his presidentship to get his membership from one university in Jharkhand without following rules and regulations of the Dentists Act.
"Besides, DCI has only issued a congratulatory letter and till date his membership has not been duly notified by the Ministry of Health and Family Welfare," Bhushan alleged.
The allegations, made by him, range from financial irregularity to creation of bogus colleges and faculty, improper conduct of elections and harassment of those people who were raising voices against corruption.
Bhushan also claimed that seats were being increased without commensurate improvement in infrastructure, and a few persons have also been caught by the CBI taking bribe.
DCI member Dr Shaji K Joseph, who was present along side Bhushan also alleged that DCI's secretary was "illegally appointed".
Bhushan demanded that a committee of inquiry be appointed and action should be taken in this regard, adding CBI cases in this connection should also be expedited. And, the DCI should be superseded and handed over to the Lodha panel.
Mazumder, reacting to the allegation said, "His appointment was legal. And, it need not be notified as only members falling in certain categories (3A and 3F) need notification, as made in the Delhi High Court verdict in a case in 1995. My appointment does not belong to that category, so the allegation is baseless."
"The allegations of corruption and financial irregularities also do not have any base," he said.
The Supreme Court, early this year had appointed a three- member Oversight Committee headed by ex-CJI R M Lodha to oversee functioning of the Medical Council of India, which regulates medical practice in the country, for at least a year.
DCI monitors over 300 dental colleges across the country, and most of these colleges also offer post-graduation courses, besides bachelor programmes.
Bhushan, in the press conference, also said that like the MCI, similar reforms are needed in DCI.
"The situation of DCI is similar to the MCI and hence similar reforms are needed. The whole electoral system is wrong that needs to be corrected. We are saying that should be done under an independent body like the Election Commission. Lot of irregularity happening during inspections too, and it should be video graphed," he said.
The noted lawyer said, a letter would soon be sent to Justice Lodha seeking these reforms.
Bhushan alleged 1,187 Master in Dental Surgery seats in 2012-2013 (more than 200 per cent of previous academic) were alloted. And, the biometric attendance system had been scrapped by Mazumdar so as to escape irregularity being found.
"One can understand expansion in a college, but doubling of seats, point to something fishy," he said.
The DCI president, however, rejected the charge and said, "biometric system is functional."
Bhushan said, people who are raising voices against corruption in the system DCI are being "victimised", just like Sanjiv Chaturvedi was harassed, as has become evident after the CAT's ruling yesterday.
The Central Administrative Tribunal (CAT) has quashed orders passed by Health Minister J P Nadda and AIIMS President and its Director, indicting him for alleged indiscipline and lack of work ethics during his tenure as Deputy Secretary in the Institute.
The Dental Council of India - a statutory body - was constituted on April 12, 1949 under an Act of Parliament. It is financed mainly by grants from the central Ministry of Health & Family Welfare (Department of Health).