Agarwal eye hospital moves to bigger location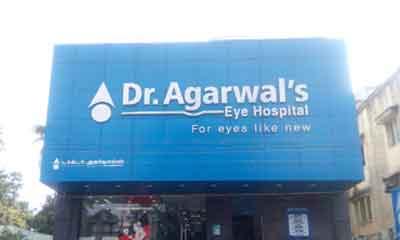 Chennai:  Dr Agarwal's Eye Hospital, known for comprehensive and advanced eye care since the last 60 years,  on Monday moved to a new and bigger location in the city.
The state-of-the-art facility, among the biggest spreading over  30,000 sqft, was inaugurated by DMK President M K Stalin in the presence of Hospital Chairman Prof Amar Agarwal.
''The expanded facility will offer comprehensive eye care services and is equipped with the latest equipment to conduct advanced and complex eye surgeries'', Prof Amar Agarwal told reporters.
More than 500 people pledged to donate their eyes to mark the occasion.
Read Also:Dr Agarwal's Eye Hospital inaugurates its 6th hospital in Hyderabad
Speaking on the occasion, Mr Stalin said "over the decades,  Tamil Nadu has carved a name for itself in the field of medical  tourism, particularly in the field of ophthalmology.''
Recalling late Chief Minister M Karunanidhi's close association with the Hospital chain, its founder Dr Jaiveer Agarwal, and his  son Dr Amar Agarwal, he said ''Dr Kalaignar had inaugurated the earlier premises of the hospital and he usually used to get his  regular eye check-ups are done at the facility.''