Agra: Doctor caught on tape giving insensitive orders, Probe Ordered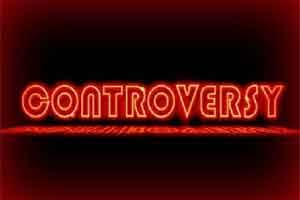 Agra: Controversy seems to have taken over the SN Medical College, after an audio tape containing a purported conversation between a senior and junior doctor went viral.
Allegedly, in the audio tape, the senior doctor was purportedly advising the junior to admit the patient, even if he "dies" later and to make the attendant run for blood by asking for 10 units of blood.
The incident, which was first reported by
TOI
, points out to a case of a 18 year old Brijesh Singh, a TB patient suffering from bleeding stomach ulcers, whom the family claimed was first being denied admission at the medicine ward of the hospital during the late hours. The family finding the telephone number of a senior surgeon, called him up asking for his intervention. They made him speak to the junior at the hospital, following which the patient was admitted at the hospital. Unfortunately, the patient died after a few hours.
The father of the deceased who had recorded the conversation, later took it to the police and also revealed it to the media. TOI reports the recorded conversation as
"
Admit zaroor kar lo, surgery me ya medicine me; maar daalo usse; blood likh do, apne aap bhaag jayega (Make sure you admit him, either in the medicine or surgery department, kill him, prescribe him units of blood, he will run away on his own)
."
The daily adds that the amount other things, the senior doctor was also found calling patient's relatives names for calling him late at night.
The doctor on the other hand has pleaded innocent, claiming that the clip was doctored. "The clip has been edited and doctored. I have not said all that. I instructed the junior doctors to provide immediate relief to the patient. He was a TB patient, not a surgery patient, but I asked the doctors to help him without caring about such things. This is an attempt to malign my image, but my fellow colleagues support me and I will continue with my service," the concerned senior surgeon told TOI
Indian Express
reports that the police, have refused to lodge an FIR into the matter. SSP Agra, Pritinder Singh said the police cannot lodge an FIR against a doctor unless either SN Medical college authorities or the District Magistrate orders to do so.
When contacted, Dr Ajay Agarwal, the acting principal of SN Medical College, said, "We have formed a three member committee which includes me, Dr Juhi Singhal (Surgery Department) and Superintendent-in-Chief, Dr Himanshu Yadav. We will submit our report to the college authorities within three days and further course of action will be decided on the basis of the findings".
DM Agra, Gaurav Dayal too has ordered an inquiry into the matter by Chief Medical Officer (CMO).