Agra: Officials seal Unregistered Hospital, Owner goes back to open shop again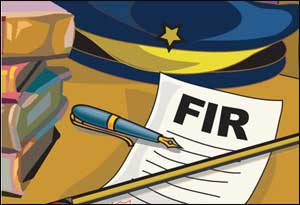 Agra:
Authorities at the health department have recently lodged an FIR against the owner of a private hospital for re-opening the premises after it has been sealed by them over a month ago.
The owner of the medical facility had failed to produce the registration documents during the inspection. Subsequently, the team led by the assistant chief medical officer (ACMO), Dr Ajay Kapoor sealed the hospital for not being registered with the health department on April 13.
Officials attached to the department informed that they also found untrained staff treating patients at the hospital. However, the owner of the hospital tried to open the hospital premises again, finally facing the wrath of the health department officials
TOI
reports that the complaint has been registered against the owner of the hospital, "Ganesh", located in Kalindi Vihar locality of Agra under section 15(3) of the Indian Medical Council Act, which entails a prison term of up to one year or a fine up to Rs 1000, or both.
The concerned ACMO Dr Kapoor confirmed that this step by the health authorities will continue sealing the unregistered hospitals and clinics. He further added that the medical facilities have been directed to renew their licences.
The ACMO stated, "The health department has taken action against 10 unregistered hospitals and clinics for the last two months and the drive to seal unregistered clinics would continue until the end of April. Hospitals have been asked to renew their registrations by the end of the month."