Ahmedabad: Patient Avails dental Treatment, then robs Dentist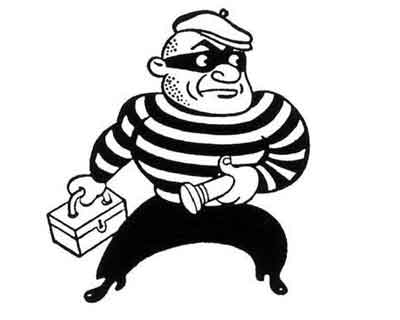 Ahmedabad:  A 29-year-old dentist from Anandnagar became a victim of robbery, recently, by none other than the doctor's patient, who had taken treatment at her clinic just a few hours before.
The case concerns a dentist who runs her dental practice from a clinic at Aditraj Arcade Tower for the last two years.
The incident happened last week when the accused came to the dentist for getting treatment for his dental problem. After coming out from the chamber he waited outside in the reception. He went back to the doctor to ask some query on followup. To the utter surprise of the dentist, he threatened her with a knife and snatched her cellphone away.
The dentist said that she was acquainted with the patient as she has treated his mother prior to him. He accompanied his mother many times.
Narrating her ordeal to the media, the complainant told
TOI
, "I know Narendra for long as he had earlier visited my clinic for his mother's treatment. Later on September 18, he again visited my clinic for his treatment. On Wednesday, he visited my clinic and I treated him as well. After which, he came to me, gave the fees and asked when he should come again."
She added, "When he was enquiring this, I took out my cellphone, which was worth around Rs 10,000, from my table's drawer. As he saw the cellphone, he pulled out a knife from his pocket, put it at my neck, snatched my cellphone and ran away. Scared with this, I began shouting for help and tried to follow him also but he had fled by then."
According to one of the officials of Anandnagar police station, the dentist tried to chase the accused, but he was on the bike and so she could not note down the number. She has the address of the patient.
She then filed a complaint of robbery against a patient. Anandnagar police registered the complaint against Rathod and looking for his whereabouts. They will look at CCTV footage to know more about the accused.