New Delhi: AIIMS faculty body opposes new recruitments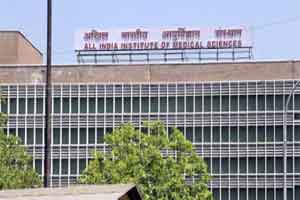 New Delhi: The Faculty Association of AIIMS (FAAIIMS) opposed the new recruitment of 118 assistant professors, saying that hundreds of previously recruited faculties are yet to get accommodations and offices.
According to FAAIIMS, around 350 faculty members were recruited between 2012 to 2014, but many of them have not got either accommodation or offices.
"Those who were recruited between 2012-2014 have not been rehabilitated in terms of getting cabin, accommodations and even working environment," said a statement from FAAIIMS.
According to the association, many of the faculties were staying in the NCR areas on high rented accommodations.
Following the issue, over 14 newly-recruited faculty members have left the premier institute in the last couple of years, it said.