AIIMS meant for medical treatment not for a stroll: High Court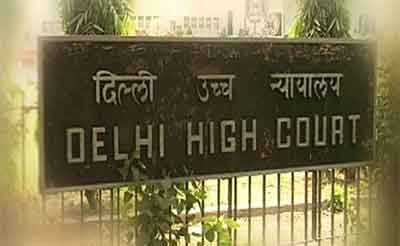 New Delhi: AIIMS is not a place for a stroll but an institution for imparting education and medical treatment, the Delhi High Court has said.
The high court made the observation while rejecting a plea of an RTI activist, who was barred from entering the AIIMS premises, that he had an unrestricted and untrammelled right to visit the institution which was a public hospital.
"Undoubtedly, AIIMS is a public place. However, it is an institution meant for imparting education and medical treatment. It is not a place for busy bodies to saunter in whenever they like, without any business in the institution," Justice Vibhu Bakhru said.
The judge said the court was conscious of the volume of persons visiting AIIMS for medical treatment and prima facie, permitting any person to visit the premises without any business at all was likely to add further pressure on the institution and disrupt its functioning.
The court also said that such disruption would inevitably be at the cost of patients seeking medical treatment.
"Therefore, this court finds no infirmity with the decision of the AIIMS authorities restricting the entry of the petitioner to the AIIMS campus," the court said.
Petitioner Raj Narayan was restrained from entering the All India Institute of Medical Sciences (AIIMS) premises after he had joined a protest on February 4 last year with doctors and faculty members when permission to protest was only meant for the faculty members.
It was alleged that he had indulged in certain violent acts on that date, though the police authorities had found these allegations to be incorrect.
Narayan had approached the high court against the February 5 last year order of AIIMS authorties.
The court disposed of his petition with the direction that unless the man was able to satisfy the authorities regarding his bonafide need to visit the premises, the AIIMS authorities are under no obligation to permit him to enter their campus.
A status report filed by the police had indicated that the man was taking photographs without permission, which had resulted in a minor altercation between the protesting doctors and faculty members and him.
According to the police authorities, no cognizable offense was made out and, therefore the complaint made by AIIMS has been disposed of.
The man's counsel had said that since the allegation of violence has not been found to be correct, the order restraining his entry into AIIMS should be quashed.
On being asked by the court as to what business does he have with the AIIMS, the counsel had submitted that it was a public place and he had a right to visit it.