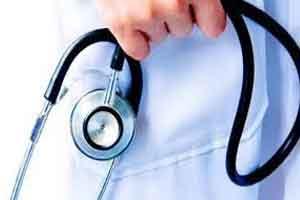 New Delhi: Despite the Medical Council of India, amending the policy on the maximum age of senior residents, the institutes falling under the central government are yet to bring the policy to implementation.
The new policy revised the maximum age of joining to senior residents to 40 years from earlier 33 years. The move was hailed by the medical fraternity as it not only provides a solution to shortage of senior resident in government hospitals, but also allows many more doctors to enter medical academia given that senior residentship is the entry point for the same.
Resident Doctors in the capital have alleged that many central government institutes including autonomous institutes such as AIIMS and PGI, Chandigarh are yet to adopt these new norms of MCI, thereby removing the chance of many senior resident over the age of 33 and below the age of 40 of joining these institutes for the post of SR.
The Federation of Resident Doctors Association (FORDA), on behalf of senior residents, has now written a letter to the Ministry of Health and Family Welfare stating that the central medical units are not following the guideline of Medical Council of India (MCI) which directed the medical units to raised the age limit of for appointment of Senior residents in various medical institutes of India.
The Medical Council of India (MCI) came with its revised guideline for tacking the shortage doctors in the country. In its revised guideline the MCI raised the age of senior residents upto 40 years from the previous limit of 33 years.
Medical Dialogues team had earlier reported Government of NCT Delhi has implemented the same in various Government medical institutions of Delhi during appointment of SRs.
Read Also : Age Limit of Senior Residentship revised in New Delhi
However, the resident doctors alleged that the Central Government and the Autonomous Medical Institutes are yet to implement the order. Further, given the fact that many doctors join their Post-Graduation after serving rural service bonds as high as 5 years after MBBS and bonds even after post graduation, they are well above age of 33 when they apply for Senior Residentship. Autonomous institutes such as AIIMS, PGI draw doctors from all over the country, implying many doctors fail to join these institutes on account of the age bar.
Doctors have demanded that since the policy change is a significant positive step for the medical fraternity a uniformity in this regard in all Medical Institutions of the country is the need of the hour.
Speaking with Medical Dialogues, President of FORDA Dr Vivek Chouksey said, "Our honorable PM Shri Narendra Modi ji has been trying hard to solve the unemployment problem in the country. Implementation of the 40 years of age criteria for SRs will help in filling up the posts lying vacant in our medical institutions."
Read Also: The real reason why doctors cannot join Senior Resident after 40
5 comment(s) on AIIMS, PGI, Central Govt not following MCI norms: Resident doctor Body