................................ Advertisement ................................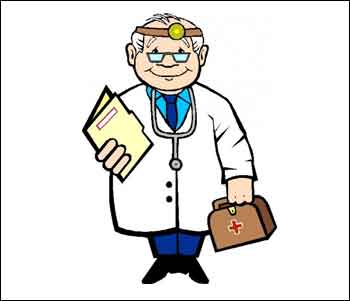 Since the recent amendments to the Teachers Eligibility Qualification (TEQ) regulations, 1998, objections have been raised  from various nooks and corners of the medical fraternity as many qualified medical practitioners have had their fates sealed given their desire to pursue a career in the field of medical academia.
Amongst other concerns, Medical Fraternity had also shown strong objection to the clause that set up a new maximum age limit of 40 years, for those who wish to join Senior Resident-ship, a necessary entry point to medical academics.
Medical Dialogues has access to the reply of an RTI that was filed with the Health Ministry seeking clarification on this issue.
................................ Advertisement ................................
It is reported, in 2016 that the clause of maximum age limit for SRship was sent to the Health Ministry for approval, a necessary requirement for notification in the gazette. In response to recommendations made by the MCI to the health ministry on the age issue, through a letter dated 21 September, 2016 ( a copy of which is with Medical Dialogues) the Ministry of health and family welfare had first rejected the proposal that restricted the maximum age of senior residents at 40 years , stating – "as it is observed that there are no restrictions on any number of PG courses and also there is no bar for studying PG"
................................ Advertisement ................................
However, in response to the letter, MCI gave clarification to the Ministry,  dated 17/01/2017 urging the council to accord necessary approval with regard to the upper age limit of SR as 40 years.
….With regard to the upper age limit for Sr. Resident as 40 years.  the Executive Committee of the Council decided to reiterate its earlier decision in view of the fact that repeatedly private practitioners above the age of 40 years and at times of 65 to 67 years doctors are shown as Sr. Resident by the college authorities at the time of MCI assessment in order to obtain permission from the Council. Sr. resident doctors are required to stay in the campus in view of round the clock duty all throught the year and hence in the interest of the patients and hospital functioning it is absolutely necessary to have sr. residents below the age of 40 years. "
In response to this explanation, the Ministry was seen approving the proposal for limiting the maximum age of Senior resident to 40 years, confirming the same to the council on 20th March, 2017. It is clear from the communications, that the council, unable to put a limit on the mischief of a few medical colleges, resorted to putting a blanket ban on the age limit of Senior Resident Ship.
Doctors however have pointed out, that on the face of acute shortage of medical faculties, while the government was increasing the retirement age of teachers and increasing the student: faculty ratio in medical colleges to add more seats, on the other hand, it was limiting many medical practitioners beyond 40 years, from joining medical academia.
Speaking to Medical Dialogues Team on the issue of 40 years age bar, Dr Alex Thomas, President, Association of National Board of Accredited Institutions (ANBAI), said, " I find it difficult to understand. There is a great need in our country for an increase in specialists, if we are serious about improving health in our country. For this to happen, there needs to be a sustained effort to increase the teacher community. ANBAI has suggested to the health ministry and the PMO, the need to look outside of NBE and MCI and setup​ a teachers accreditation cell​ which would also accredit  competent teachers outside this body."
Medical Dialogues had earlier reported that DNB candidates stood most disadvantaged with the amendments as it implies upto 5 years of additional service if they dream to have a career in Medical Academia
Read more at Medical Dialogues: MCI knocks DNBs out of academia 
Read more at Medical Dialogues: MCI Clarification on Teachers Eligibility Rules; Check out the details 
Meghna A Singhania is the founder and Editor-in-Chief at Medical Dialogues. An Economics graduate from Delhi University and a post graduate from London School of Economics and Political Science, her key research interest lies in health economics, and policy making in health and medical sector in the country.
She can be contacted at meghna@medicaldialogues.in.
Contact no. 011-43720751
16 comment(s) on The real reason why doctors cannot join Senior Resident after 40 years