AIIMS: Resident Doctors Protest over Senior Professor's Reinstatement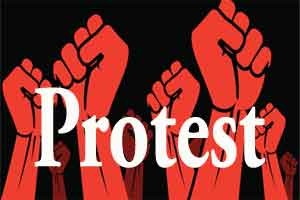 New Delhi:  A section of resident doctors at the All India Institute of Medical Sciences (AIIMS) held a protest over the reinstatement of a senior professor, who was accused of allegedly assaulting one of their colleagues in April.
The alleged assault had triggered a three-day strike by the resident doctors at the premier hospital, thus curtailing the medical services.
The protestors demanded the senior doctor's suspension and asked the authorities to share the internal committee's report on the basis of which he was reinstated.
"We have asked the AIIMS administration to give us the report of the committee which inquired into the incident," a resident doctor said.
The strike, in April, was called off after the director appealed to the resident doctors to resume work. The senior doctor concerned had to tender a written apology and was asked to proceed on leave on the directions of an internal probe panel.
Read Also: 1500 AIIMS resident doctors on strike after colleague slapped by senior Professor
The doctor, who is heading a department at AIIMS, appeared before an inquiry committee, which was constituted after the protesting resident doctors demanded his immediate suspension.
The resident doctors had in April demanded that the administration suspend the senior doctor for allegedly slapping one of their colleagues in front of patients and other staffers.
Before the committee, the doctor tendered a written apology and proceeded on leave on the directions of an internal probe panel.
Read Also: Senior AIIMS doctor submits apology, but Resident Doctors Continue to Strike