New Delhi : AIIMS doctor sacked over alleged bad behavior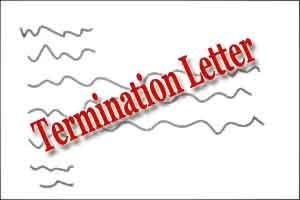 An assistant professor of medicine at AIIMS has been alleged with charges of bad attitude and behaviour. A serious action has been taken by the administration to take an extreme step of terminating the services of the said assistant professor.
This news has concerned the faculty association members, and they have reportedly called a general body meeting, clearly upset over this unprecedented action.
Kuldeep Kumar, has already received the termination letter, calling off his services after joining the institute in June 2014. Reportedly, the decision was taken after a teachers' panel recommended action over what it alleged as his persistent bad behaviour with resident doctors, staff and patients.
As reported by
Telegraph,
Kuldeep Kumar claims his sacking resulted from personal differences between him and his department head and was driven by "fabricated" charges.
"I've been here nearly two decades and I don't recall a faculty member fired in such a manner," said an executive council member of the faculty association.
"We want to know the truth of what really happened - we want to see the inquiry panel's report."
An AIIMS spokesperson said such a sacking was unprecedented but added that the institute had acted only after a "thorough probe" by senior teachers.
A native of Bundelkhand and a graduate from the KGMC, Lucknow, Kumar has about a decade of teaching experience at the MAMC, also in New Delhi, and the UCMS. He had taken leave from UCMS, New Delhi, to join AIIMS as a faculty on probation, is eligible to return to his job at the UCMS.
As reported by
TOI
, another doctor has been charged with a minor penalty for dereliction of duty that led to the death of a dengue patient.
In September last year, a 20-year-old boy, son of an AIIMS staffer, had died due to dengue. The family had alleged medical negligence, following which an inquiry committee was formed to look into the matter. Recently, an assistant professor from the medicine department who was treating the patient was also handed over a minor penalty. "He will not get a promotion next year," said an official.