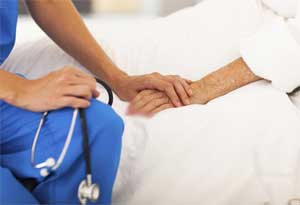 New Delhi: Bringing some sort of respite to numerious rape victims in the country, who further have undergo harassment at various medical units, after being victimised with the heinous crime, the Union ministry of Women and Child Development recently gave its nod to the proposal of All India Institute of Medical Sciences (AIIMS), Delhi for setting up of a new ward for providing proper treatment, testing and care to rape survivors.
The new unit will be substantiated with physical examinations, forensic tests, injuries, DNA profiling, and psychological and psychiatric care.
The AIIMS authorities had proposed a National One-Stop Sexual Assault Examination, Care and Research Centre has "in-principle" approval from the Union ministry of Women and Child development and is now with the Union Ministry of Health and Family Welfare for review.
The unit will be set up at the operational cost of Rs 40 crore  for the first five years and it will have 10 doctors, two scientists for the DNA lab, six lab technicians, eight women nurses, and two data entry operators.
Read Also: All health centres in Goa to have emergency care units soon
According to the proposal, the unit will be located in the forensic department of the hospital and will have a separate 24×7 reception and examination room.
To aid the collection of forensic samples, the centre will have high-end technological equipment to identify the faintest of marks and traces of bodily fluids and the microbiology lab and the DNA lab will be upgraded to provide diagnostic results within 48 hours, reports  HT .
Proper physical examination and psychiatric evaluation and counselling will be provided to rape victims. The proposal will speed up the procedure of providing aids to the victims.
Dr Abhishek Yadav, assistant professor in the forensics department of AIIMS informed the daily, "The results for the vaginal swabs and semen samples can be analysed within 30 minutes, the rest can be provided within two days. Currently, 80-90% samples do not yield viable results because of the samples are not collected and sealed properly, or because they are stored at an unsuitable temperature till they reach the city's only Forensic Science Laboratory (FSL) in Rohini."
"Even when stored correctly, the quality of any biological sample deteriorates with time as it often takes months for the FSL to analyse the samples," he added.
The medical professionals who deal with the cases barely have detailed knowledge regarding the protocol to be followed
"There is very little knowledge among staff of the protocols that have to be followed. Very often, the accused takes the benefit of loopholes like a chain of custody not being maintained, or samples not being properly sealed," Dr Gupta further added.
The centre will also have a facility for bathing and fresh clothes will be provided to survivors as more than 72% of doctors and nurses said the lack of private screening space was a major hurdle in examining victims of violence.
0 comment(s) on AIIMS to get special unit to aid rape survivors