AIIMS to go online with purchase of medical equipment, machinery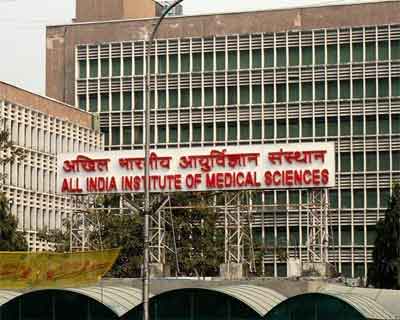 New Delhi: Following the government's push for digital transactions, AIIMS has decided to purchase medical equipment and machinery online saying it will bring more transparency and efficiency into the procurement process. The Government e-Marketplace (GeM) is an integrated online portal set up by the Directorate General of Supplies and Disposals (DGS&D) to facilitate procurement of common use products and services by the government ministries and departments including their attached or subordinate offices, PSUs and autonomous bodies.

"AIIMS will adopt the Government e-Marketplace (GeM) procurement guidelines for the last quarter of this financial year to bring greater transparency and efficiency into its procurement model," AIIMS Deputy Director (Administration) V Srinivas said.

"AIIMS has identified 1500 items which include hand gloves, trays, surgical face masks, laboratory equipment, laboratory chemicals, micro-surgery equipment etc for the procurement under the GeM software," he said.

According to the recently amended General Financial Rules, GeM can be utilised by AIIMS for direct online purchases up to Rs 50,000 through any of the available sellers meeting the requisite quality, specification and delivery period.

"The heads of departments (HODs) would be the authorised to make procurements under the GeM software. The computer facility of AIIMS would be empowered to coordinate with individual departments," Srinivas said.

A GeM facilitation workshop was conducted in AIIMS by the Directorate General of Supplies and Disposals on December 7, and the senior faculty had supported the initiative.

According to Srinivas, as per the existing procedure, AIIMS procures machinery and equipment worth Rs 250 crore per annum based on the regular tender process which is administered by the Store Purchase Committee and often takes several months to be completed.

"The AIIMS procurement process also involves several other procedural complexities including examination by the Technical Specifications Committee, Negotiations Committee etc.

"There are also issues with regard to rate contracts being renewed on time and difficulties in timely completion of procurement processes in a financial year given that the institute handles several thousands of procurement files per annum," he explained.