AIMS becomes referral hospital for Madagascar citizens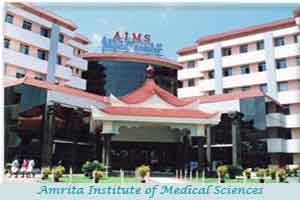 Kochi : Amrita Institute of Medical Sciences (AIMS) has been appointed as a referral hospital for the citizens of Madagascar, the island nation off the south east coast of Africa with a population of about 2.2 crore people. An agreement to this effect was signed by the hospital with the Medical Council of Madagascar (MCM). Under the collaboration, patients from Madagascar would be sent to AIMS for advanced treatment and surgeries. The pact also involves a student-exchange program in which medical students from the island nation would be given advanced training at the hospital in complex surgeries and procedures.
Dr Nadia Estelle, Vice President, Medical Council of Madagascar, "We are impressed with the advanced treatment facilities at AIMS and the technology it offers. This level of healthcare is not available in Madagascar. Our patients, who need advanced treatment and surgical procedures, will benefit from this collaboration. We would also send medical students here for training in specialized surgical skills."
Dr Prem Nair, Medical Director, AIMS said, "This collaboration is a win-win for both. The people of Madagascar will get access to advanced healthcare at a very competitive cost compared to the West, which will help save lives. The arrangement will also strengthen medical tourism in India and spread the word about advanced Indian medical facilities in other African nations."