Aligarh: Hospital MS gets Extortion Call from Man claiming from "PMO office", Case Registered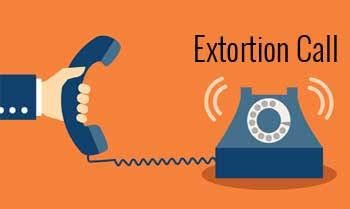 The extortionist allegedly told the MS to pay Rs 1 lakh for removing complaints against her hospital from the PMO portal.
Aligarh: The Chief Medical Superintendent of Pt Deendayal Upadhyaya Joint Hospital has recently filed a complaint with local police station alleging extortion in the name of removing complaints against her hospital from the Prime Minister Office (PMO) portal.
In her complaint, Dr Yachna Sharma alleged that she received the call on July 27 around 3 pm from a man, who claimed to be an Assistant Section Officer in Prime Minister Office.
The man purportedly told the superintendent that serious complaints have been filed against the hospital and if she wants that no action is taken in this regard, she should pay up the money- Rs 1 lakh or the file with all the complaints would be put for further action.
Scraping the call out, Dr Sharma discussed the matter with other staff members and then informed the police and administration of the hospital.
While informing the Times Of India about the case, Dr Sharma confirmed, "I have the recording of the conversation and have handed it over to the police".
"The suspect's intention was to extort money from her on the plea of resolving the complaints against the hospital, but the fact is there are no such complaints," she added.
Meanwhile, a case of extortion and criminal intimidation has been registered at Kawarsi police station, confirmed SP (crime) Ashutosh Dwivedi.
The officer further informed the daily, "Preliminary inquiry revealed that the man belongs to Aligarh and owns a medicine shop near the hospital. He was called at the police station concerned on Sunday but he didn't turn up. The matter is being inquired and further investigations are on."
Read Also: Uttar Pradesh nursing home with unqualified doctors sealed