Allleged Medical negligence: Boy admitted with stomach pain dies after being given snake venom injection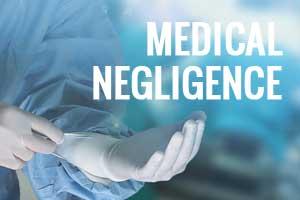 A 10-year-old boy, who was admitted into the government owned Rampurhat Medical College and Hospital with stomach pain died hours after he was allegedly administered snake bitten lethal injection by the medics, alleged victim's father in a written complain to the deputy superintendent on 22nd August.
In his complain letter Nagor Mal, a resident of Gosaipur under Nalhati police station in Birbhum district, alleged that his only son Deb Mal, admitted to the hospital with stomach pain last night, had died soon after being given venom injection. He said his son, a class 4th standard boy, had been suffering for stomach pain for last few days admitted last night when his pain was severe. He alleged that his only son died of medical negligence and demanded a thorough probe into the treatment process before the body was taken for the last rites.
Also read:- Cotton Mop left in Abdomen: Gujarat Doctor arrested for negligence
In another case of medical negligence, also in the government hospital in Nadia district, the eight-month-old baby in the womb died after the pregnant mother was administered wrong group of blood, a report from Krishnanager said on 22nd August. The pregnant mother was in blood group 'O' positive, was given 'A' positive in the Krishnangar district hospital. And when her condition deteriorated the medics immediately operated to save her but her eight-month baby died in the womb, The still baby was separated form mother womb.
Eight-month pregnant Jesmin Mallick, a resident of Elemnagar of Chapra block in Nadia, was admitted to the Krishnanagar district hospital on 21st August with fever. After summarily investigations, the medics prescribed for blood insertion but the nurses on duty given her wrong blood group, which was noticed by the patient's husband as could read label pasted on the bottle.
After alerting the medics, who immediately operated upon the patient as her condition started deteriorating and the baby in the womb was separated.
Also read:- Foetal death: UP Medical Council holds two Doctors guilty of negligence, booked under IPC 304A
The patient party on 22nd August staged a protest in the hospital campus alleged the medical negligence led to death of a baby and endangering the life of the woman.