American Health Council Names Bernard Ogon, MD to Physician Board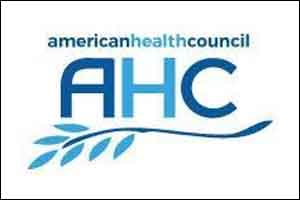 NEW YORK: The American Health Council has named Bernard Ogon, MD to its Physicians Board. An experienced Medicine Practitioner, Dr Ogon founded the Tri-State Visiting Home Physicians and Suboxone Clinic in Bristol, Pa., and has served as its Medical Director for the past four years. Eager to share his extensive knowledge of Geriatrics and Addiction Medicine, Dr Ogon has provided 17 years of experience in the medical field.
Dr Ogon attended the University of Calabar College of Medical Sciences in Nigeria, where he earned a medical degree. He then completed his residency in Family Medicine at Jackson Park Hospital & Medical Center in Chicago, and finally, his academic excellence and expertise in the medical field led to a Geriatric Medicine fellowship offer at the UMDNJ-Robert Wood Johnson Medical School in New Jersey, which he completed in 2012 and received a specialty Certificate of Added Qualifications. Dr Ogon also attended the U.S Air Force School of Aerospace Medicine and graduated as a flight surgeon in the United States Air Force.
With nearly two decades' worth of experience, Dr Ogon first realized his passion for medicine when he witnessed his father perform his work as a physician. His father then encouraged Dr Ogon to pursue his medical ambitions to help others and make a difference, especially in the arduous opioid addiction field. He excelled in the latter as he became the medical director of Sunrise Detox, a drug and alcohol detox centre in New Jersey, a stint he considers to be one of his greatest professional accomplishments.
At Tri-State Visiting Home Physicians and Suboxone Clinic, Dr Ogon performs regular home visits, primarily for elderly patients who cannot leave their homes to visit a doctor, but also ensures to aid patients of all ages. He helps run a suboxone clinic which focuses on the treatment of several opiate addictions, including pain medications and heroin. Although Dr. Ogon has excelled immensely in his mission to aid civilians, he also aided military men and women while serving first as an active duty medical officer, and then as a reservist for the U.S. Air Force as a flight surgeon. His outstanding work in the military earned him the Iraqi Freedom Military Award, an accolade he considers to be one of the best personal achievements.
Dr Ogon volunteers his free time toward enhancing his community in any way he can through volunteer work. He also contributes regularly to Health Africa, a New Jersey-based organization established by Dr Ogon in 2013. After he returned from a Nigeria trip, he noticed that the country lacked basic health care after a friend was admitted to a rural medical centre. The shortage of water, electricity, medicine and other basic needs shocked Dr Ogon immensely. The scarce necessities led to the transfer of his friend to the singular hospital in the country to receive proper care; however, it was eight hours away. Although Dr Ogon's friend received treatment, he saw a great need for basic health care and treatment not only in Nigeria but in Africa entirely. Health Africa's mission is to build health care centres throughout rural parts of Africa to ensure that its citizens receive timely aid.
In his free time, Dr Ogon enjoys spending time with his wife and children, as well as reading and playing tennis. He plans to continue to improve and evolve his practice and continue to deliver excellent care to his patients while making a difference in people's lives in the years to come.