Anaesthesia Overdose: 44 year old doctor kills self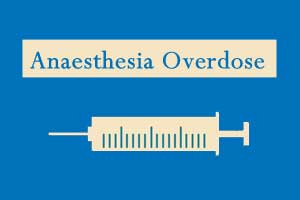 Nashik: A 44-year old doctor allegedly committed suicide at her residence by injecting herself with an excess of anaesthesia drugs.
According to media reports, the deceased doctor has been recognized as a 44-year old director of a local hospital in Sinnar Tehsil. She was residing with her husband who is a renowned gynaecologist in the area and they were together running a private nursing home.
On Wednesday night, when the husband returned home around 1:30 am, he did not see her doctor wife anywhere. Ultimately, he found her lying motionless on the terrace of the house. He immediately took her to the hospital where she was declared dead.
While the exact cause of death will be determined after the autopsy report, preliminary investigations reveal that the cause of death may have been an overdose of anaesthesia. The post-mortem was performed in the hospital run by Sinnar Municipal Council, reports 
Deshdoot
.
Read Also: KGMU Junior Doctor probed under VYAPAM Scam allegedly commits suicide by Anaesthesia Overdose
The local police was immediately informed after which the dead body of the doctor was taken in custody and further inspection was carried out. Police inspector Mukund Deshmukh informed that a blank syringe was found in the injection from the site.
"According to a preliminary investigation, it was found that she injected herself with excessive dose of anaesthesia, which caused her death. We are investigating the issue further to find out why she took the extreme step. All angles would be probed before we reach any conclusion," a senior police officer informed the
TOI
.
Read Also: PG Anaesthesia Suicide: Index Medical College Chairman, HOD-Anaesthesia Booked for Abetment