Andhra Pradesh: State government gets tough on govt surgeons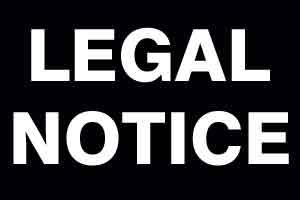 Vijaywada:  On the charges of " Misconduct and Misbehaviour" , the Andhra Pradesh Government has been reported to have sent notices to 43 government surgeons in the state. These government surgeons have been reported to be absent for prolonged periods without any leave notifications. Moreover, the doctors have been known to be working in their personal clinics during their official working hours. The Notice has been served to 39 Civil Surgeon Specialists, three Civil Surgeons (Resident Medical Officers) and one Medical Superintendent.
The Department of Health, Medical and Family Welfare has demanded an explanation from all the concerned doctors within a time frame of 15 days. Medical and Health Principal Secretary, Poonam Malakondaiah who has signed the said notices stated that, the department will hold the official enquiry against the 43 doctors under the Andhra Pradesh Civil Services (Classification, Control and Appeal) Rules, 1991. The doctors have been asked to submit a written statement in their defense within the stipulated time frame, failing which the department will initiate an enquiry based on materials available with them
The complaint of prolonged absenteeism comes in light of a provision that allows doctors to take leave to upto four year (by extending leave every six months) and still continue in service after payment of penalty and loss of pay. Hindu reports that several doctors took advantage of the provision and worked in West Asia on annual contracts and returned to rejoin service without anyone raising objection.
Having said that, sources at the State IMA branch have clarfied  that the list of doctors who were served with the notice did not contain names of anyone working abroad.  It is further reported that the State permits the Government doctors to practice privately, but not during working hours.
The soft copy of the notice has been posted online while the hard copy of the notice and annexes containing charges against individuals have been reported to have been posted