Andhra Pradesh: Health Minister assures release of Rs 120 Crore for state cancer Hospital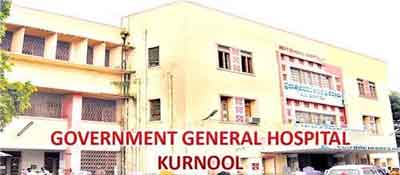 Kurnool:  The State Health Minister, Kamineni Srinivas, who was there in the
Kurnool general hospital
on Monday, assured the release of Rs. 120 Crore for the construction of state cancer hospital, which was also promised earlier this year in July.
The sanctioned cancer care hospital which is to be built in the premises of the Kurnool General Hospital will be developed in an area of 10-acre stretch with the amount allocated, an earlier 
Hindu
report pointed out.
The Minister while taking a round of the general hospital inspected the cardio-thoracic and gynaecological divisions for proper functionality and asked patients of treatment which was being administered on them.
Seeing to the needs of poor patients and hospital development, Srinivas also promised the release of Rs. 12 Crore from the surplus funds of NTR Vaidya Seva. He said the fund will be transferred within three days, adds 
Hindu
.
The need for post technical staff and nurses for the cardiothoracic department was also raised to him by the HODs of Cardiothoracic Surgery, C. Prabhakar Reddy and Cardiology, P. Chandrasekhar.
The Cardiothoracic department was made functional only a few months ago at the hospital.
The Minister in this concern directed the district collector to appoint the requisite staff. While, he also told the concerned authority to start repairs within the out-patient ward in the super specialty hospital.
A need for allocation of Rs. 30 crore was also brought to the Minister by Kurnool Medical College principal G.S. Ramgopal for the construction of hospital building in Kurnool.