Andhra Pradesh: Hospital sealed, Managing Director Arrested in Kidney Racket Scam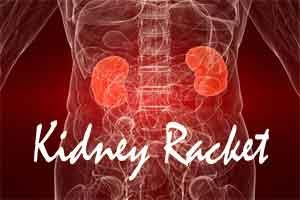 Vishakhapatnam: Days after the exposure of the kidney racket scam in the city, the Managing Director of the hospital, which had come under the scanner for allegedly being involved in the crime; has been arrested. The hospital has also been sealed by the police and the Health Department.
Earlier, in the case, one Nephrologist and one Ayurveda Practitioner were arrested for allegedly conducting illegal kidney transplantation.
According to recent media reports, the District Medical and Health Department along with city police on May 26 sealed the Sraddha Hospital following the orders of the District Collector K Bhaskar, who took the decision on the basis of the report of three-member committee appointed to probe the alleged illegal kidney racket case.
The report confirmed that the hospital had violated norms in a kidney transplant procedure.
Medical Dialogues had earlier reported about the racket which came to light after a 32-year-old man came across an online advertisement for kidney donors. As he was going through financial crunches he decided to sell his organ through an agent.
The agent, from Bengaluru, brought him in contact with a broker, a 34-year-old Ayurveda degree holder who further connected him with a Nephrologist from Sraddha Hospital to perform the medical procedure.
The broker, who allegedly had a tie-up with the hospital, set up a deal between the donor and the Nephrologist. The donor was allegedly promised that he will be given Rs 12 lakh for donating a kidney to a patient.
Read Also: Kidney scam: Nephrologist held for illegal transplantation
To facilitate the transplantation of the kidney, a fake Aadhar ID of the donor was created where his name was changed to disguise him as a brother of the kidney recipient.
After the transplantation procedure was performed, he was allegedly paid Rs 5 lakh instead of the promised amount of Rs 12 lakh.
The donor, after realizing that he was cheated, approached the Maharani police and registered a complaint under Sections 18 and 19 of Andhra Pradesh Transplantation of Human Organs Act followed by a police investigation.
The police investigation had revealed that Sraddha Hospital performed 10-12 kidney transplants in 2017.
Further, the district collector ordered a probe on the case and constituted the committee which confirmed that the hospital was involved, as per the Hindu.
Seizing the hospital, District Medical and Health Officer (DMHO) S Tirupathi Rao, who is also a member of the committee, informed on the instructions of the Collector, the committee is inspecting the transplantation procedures followed in other hospitals and that their probe is in progress.
Mr Tirupati Rao informed Deccan Chronicle that there was a delay in sealing the hospital as the records were verified.
The Managing Director of Sraddha Hospital was recently arrested on May 27, reports The Hindu.
Read Also: Hyderabad: Major International Kidney Racket BUSTED; 3 Arrested