Andhra Pradesh Medical Council to suspend licence of Absconding Doctor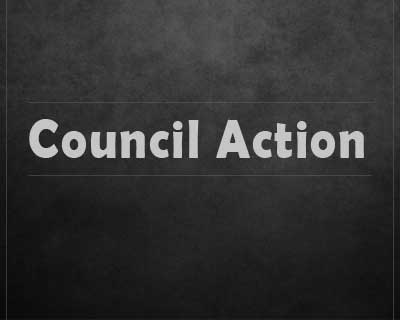 Vijayawada: The Andhra Pradesh Medical Council is reported to be initiating action against Dr VAA Lakshmi, who was accused of harassing Dr Sandhya Rani, a post graduate medical student leading to her taking the extreme step of suicide. The unfortunate incident was also followed by her broken-hearted husband, Dr Ch Ravi, attempting to take his life by hanging himself at his residence.
Controversy had taken over at the Guntur Medical College, when in the month of October, a DGO student, Dr Randhya Rani, commiited suicide by taking  an excess dose of anaesthesia. A few days later a senior professor of the Department of Gynaecology and Obstetrics, Dr VAA Lakshmi was booked under Section 306 of the IPC for allegedly abetting her suicide, with preliminary enquiry revealing that the professor behaved inhumanly with the student. The deceased had made a dairy entry in her private journal, expressing the alleged mistreatment by the professor and how troubled she was as result of it.
With the arrest warrant issued in her name, both Dr Lakshmi and her husband, Dr G Vijaya Saradhi have been on the run since then.
The medical council has now decided to revoke the licence of the doctor couple. Dr Lakshmi's husband, Dr G Vijaya Saradhi, held of post of the VC of the medical council, a post from which he has been removed following the directions of the state.
Stating that the doctor couple has been absconding ever since Rani committed suicide , Dr Yalamanchili Raja Rao, the chairman of APMC told
The Indian Express
that "Dr Vijaya Saradhi would be suspended from the post of vice-chairman of the council. As he is absconding along with his wife Lakshmi, the medical council is likely to serve a notice on him soon after he resurfaces. We will also initiate action against Lakshmi and suspend her medical license, if she is found guilty." He pointed out that the professor has already been suspended by the government.
The medical staff including nurses and medical students of the Guntur Government Medical college and General Hospital, have lodged a protest demanding immediate arrest of the doctor. The staff has further alleged that Dr Lakshmi, due to her high level contacts is getting help politically in the case.
On Saturday, the police and health minister K Srinivas stated that "the committee has found the professor prima facie guilty and a full-fledged probe by the RDO is set to begin shortly." Meanwhile, the minister has also launched an online grievance portal for Guntur Medical College for students to express their concerns.
Read Also:
Guntur: Online portal for students to express their grievance