Pain management after elective cesarean section: PROSPECT Guideline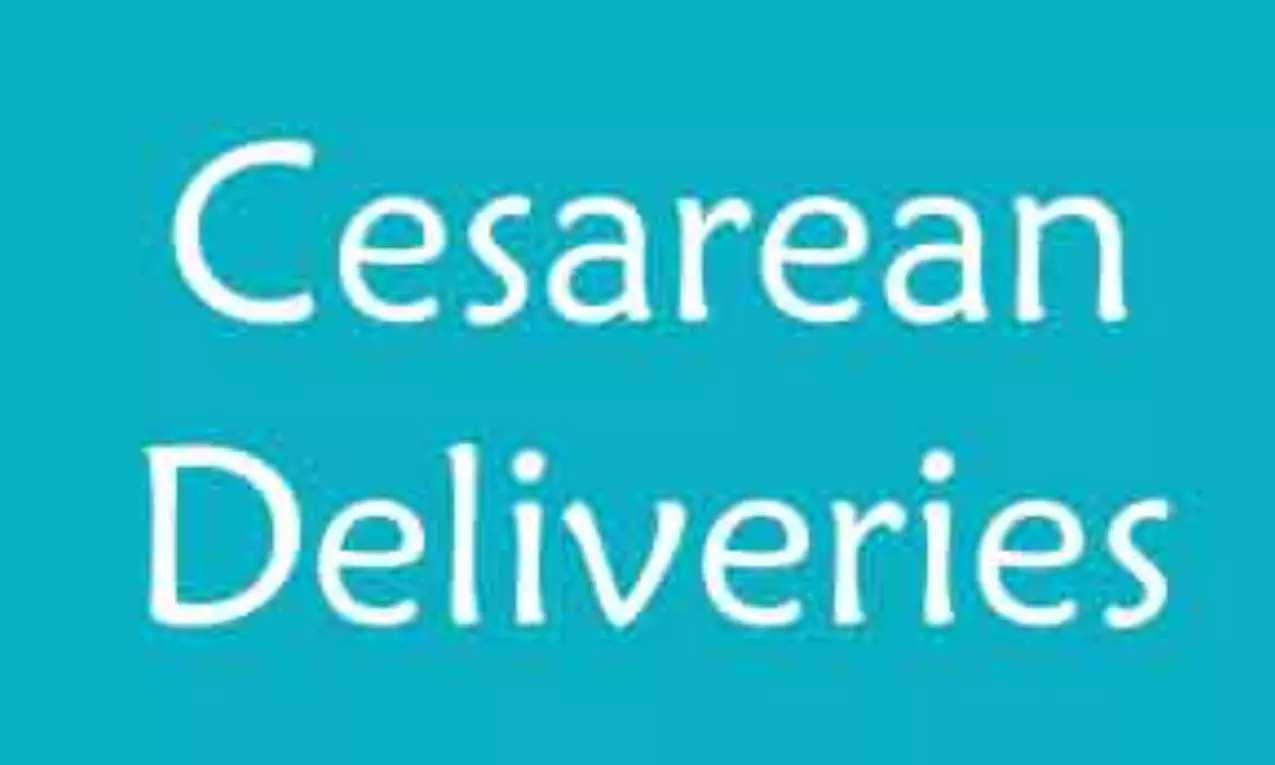 Belgium: Caesarean section is associated with moderate‐to‐severe postoperative pain which may influence recovery, psychological maternal well‐being, breastfeeding and mother‐child bonding. A new guideline, published in the journal Anaesthesia, is aimed to provide clinicians with updated evidence for optimal pain management following elective caesarean section under neuraxial anaesthesia.
For developing the guideline, a systematic review utilizing procedure‐specific postoperative pain management (PROSPECT) methodology was undertaken. Randomised controlled trials published in the English language between 1 May 2014 and 22 October 2020 evaluating the effects of analgesic, anaesthetic and surgical interventions were retrieved from online databases.
Studies evaluating pain management for emergency or unplanned operative deliveries or caesarean section performed under general anaesthesia were excluded. A total of 145 studies met the inclusion criteria.
Key recommendations include:
Implement strategies to minimise systemic opioid utilisation and develop individualised or stratified post‐discharge opioid prescribing practices to reduce unnecessary opioid analgesic consumption after elective caesarean section.
Add intrathecal morphine 50–100 µg or diamorphine 300 µg to spinal anaesthesia. Epidural morphine 2–3 mg or diamorphine 2–3 mg may be used as an alternative, for example, when an epidural catheter is used as part of a combined spinal‐epidural technique.
Prescribe paracetamol and a non‐steroidal anti‐inflammatory drug (NSAID) administered after delivery and continued regularly postoperatively.
Administer a single dose of intravenous (i.v.) dexamethasone after delivery in the absence of contra‐indications.
Consider a single injection of local anaesthetic infiltration, continuous wound local anaesthetic infusion and/or fascial plane blocks, if intrathecal morphine is not used.
Use a surgical technique that includes the Joel‐Cohen incision, non‐closure of the peritoneum and abdominal binders.
Consider the use of transcutaneous electrical nerve stimulation as an analgesic adjunct.
"The PROSPECT recommendation for postoperative analgesia after caesarean section has established a multimodal pre‐, intra‐ and postoperative analgesic strategy which combined with certain surgical approaches and adjuvant techniques may provide excellent analgesia," wrote the authors.
Reference:
The guideline titled, "PROSPECT guideline for elective caesarean section: updated systematic review and procedure‐specific postoperative pain management recommendations," is published in the journal Anaesthesia.
DOI: https://associationofanaesthetists-publications.onlinelibrary.wiley.com/doi/10.1111/anae.15339
Source : journal Anaesthesia