Peri-operative management of hip fracture - Updated AAGBI Guidelines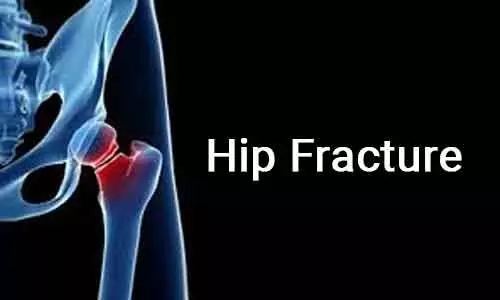 UK: The Association of Anaesthetists has released an updated guideline (update to 2011 guideline) on the peri‐operative management of people with hip fracture. The guidelines, published in the journal Anaesthesia, describe the core aims and principles of peri‐operative management, recommending greater standardization of anaesthetic practice as a component of multidisciplinary care.

Key recommendations include:

Anaesthesia is integral to the multidisciplinary care of hip fracture patients.
Anaesthesia (and surgery) for hip fracture should be undertaken by an appropriately experienced anaesthetist (and surgeon).
Anaesthetists should participate in developing formal institutional hip fracture care pathways, particularly with regard to preparation for theatre and pain management.
Anaesthetists should facilitate surgery within 36 h of hip fracture.
Anaesthesia should be administered according to agreed standards at each hospital, using age‐appropriate drug doses, with the aims of facilitating early patient remobilisation, re‐enablement and rehabilitation.
Anaesthetists should participate routinely in standardised peri‐operative data collection about people with hip fracture, focusing on commonly agreed outcomes in the first 5 postoperative days.
All trainee anaesthetists should receive specific training in providing peri‐operative care for people with hip fracture.
"These guidelines complement and update the original Association advice from 2011, which was well received and informed the 2018 Fragility Fracture Network international consensus statement on the principles of anaesthesia for patients with hip fracture. This update acknowledges the wider role that anaesthesia now plays in the peri‐operative medical care associated with patients after hip fracture," wrote S. White, Brighton and Sussex University Hospitals NHS Trust, Brighton, UK, and colleagues.
Specific changes to the 2011 guidanceI
In the light of recent research evidence, the Working Party recommends a number of minor changes to the 2011 guidance.
The Working Party recommends that:
Single shot nerve blocks should be provided in the Emergency Department and at the time of surgery (provided 6 h has passed between blocks) [27]. There is some evidence for their efficacy in providing pre‐hospital analgesia [29];
Femoral or fascia iliaca blocks should be used, the latter possibly providing better incisional analgesia after surgery. Pericapsular nerve group blocks have not been compared with either fascia iliaca or femoral nerve blocks in trials to date, and do not provide analgesia to the surgical incision site;
Ultrasound‐guided placement may increase accuracy and therefore the adequacy of analgesia;
Peripheral nerve blocks should be used routinely to supplement general or spinal anaesthesia. Their administration before positioning for spinal anaesthesia may reduce the need for additional sedation or intravenous analgesia;
The benefits of high volume, low concentration pericapsular⁄periosteal infiltration of local anaesthetic agents have not been formally assessed in the hip fracture population. These techniques are recommended only when posterior surgical approaches to the hip are used, which may not be amenable to incisional analgesia by blocking the lateral cutaneous nerve of the thigh;
There is little evidence at present for the use of continuous nerve block techniques in UK practice, which may delay remobilisation.
Delaying surgery
Based on meta‐analyses , the 2011 guidelines and Fragility Fracture Network guidelines proposed that people should receive corrective surgery within 48 h of sustaining a hip fracture (< 36 h in the UK).
The Working Party continues to recommend a 36‐h limit from fracture to surgery in the UK.
The 2011 guidelines list seven 'acceptable' reasons for delaying surgery:
Haemoglobin < 80 g.l−1
Plasma sodium concentration < 120 or > 150 mmol.l−1 and potassium concentration < 2.8 or > 6.0 mmol−1
Uncontrolled diabetes
Uncontrolled or acute onset left ventricular failure.
Correctable cardiac arrhythmia with a ventricular rate > 120.min−1
Chest infection with sepsis
Reversible coagulopathy
The Fragility Fracture Network guidance states "surgery should be delayed only if the benefits of additional medical treatment outweigh the risks of delaying surgery".
"These guidelines highlight the success of close co‐operation between all professionals involved in the management of this patient population. The Working Party emphasises that anaesthesia departments should try to standardise care per se, rather than particular anaesthetic techniques. Specifically, anaesthetists should aim to maintain physiological stability in the peri‐operative period so that patients are able to mobilise the day after surgery," they concluded.
"Guideline for the management of hip fractures 2020," is published in the journal Anaesthesia.
DOI: https://associationofanaesthetists-publications.onlinelibrary.wiley.com/doi/full/10.1111/anae.15291
Source : Anaesthesia