Preoperative care of cataract surgery, SAMBA releases position statement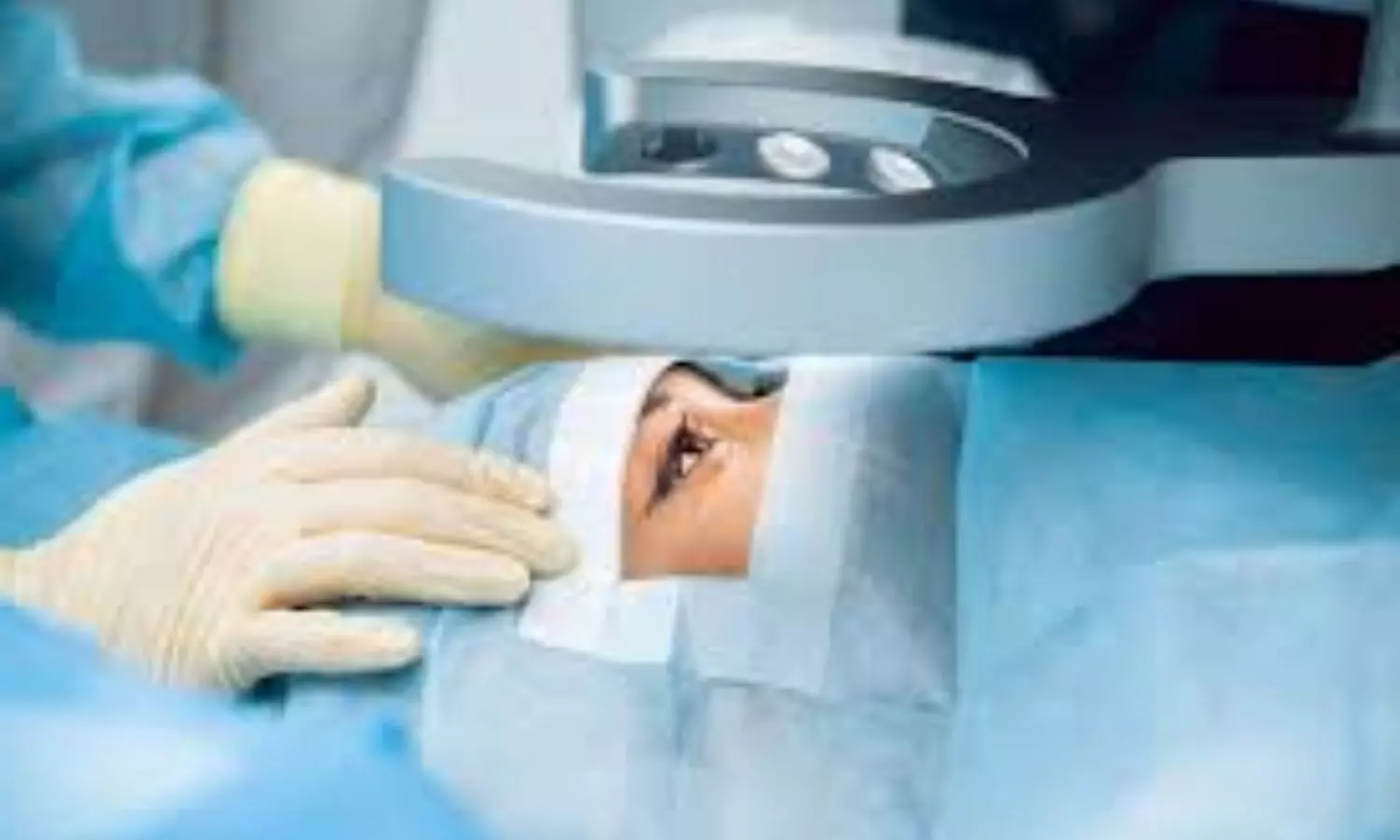 USA: The Society for Ambulatory Anesthesia (SAMBA) has presented a position statement for preoperative care for cataract surgery. The statement is published in the journal Anesthesia & Analgesia.
Cataract surgeries are the most common procedures that require anesthesia care. Cataracts are a common cause of blindness. The only effective treatment of cataracts is surgery. Those affected are usually elderly patients with comorbidities. Most cataracts can be treated using topical or regional anesthesia with minimum or no sedation. There is minimal risk of adverse outcomes. There is general consensus that cataract surgery is extremely low risk, and the benefits of sight restoration and preservation are enormous.
Following are the statement's key recommendations:
SAMBA recommends that cataract surgery should be delayed only for patients with malignant hypertension defined as elevated blood pressures with acute end-organ damage.
SAMBA recommends against acutely lowering blood pressures for patients anticipating cataract surgery immediately preoperatively.
SAMBA recommends the continuation of antiplatelet and anticoagulant medications before cataract surgery.
SAMBA recommends that patients with coronary stents can have cataract surgery 30 days after coronary artery stent insertion as long as DAPT is continued uninterrupted.
SAMBA recommends that cataract surgery not be delayed in patients with atrial fibrillation as long as the patient is asymptomatic with stable hemodynamics.
SAMBA recommends that practitioners be familiar with CIED functionality, and against reprogramming devices or use of a magnet for patients having cataract surgery.
SAMBA recommends only delaying cataract surgery in patients with evidence of ketoacidosis or hyperosmolar hyperglycemic nonketotic syndrome or significant hypoglycemia.
SAMBA recommends that providers establish and follow institutional guidelines for safe care of obese patients having cataract surgery.
SAMBA recommends that ASA-PS 4 patients with stable comorbidities who can tolerate cataract surgery with topical or regional anesthesia and no or minimal sedation can safely undergo cataract surgery in a free-standing ASC.
SAMBA recommends that medical comorbidities (eg, a patient with a difficult airway, severe pulmonary disease) are considered when deciding to offer general anesthesia for cataract surgery.
SAMBA recommends no testing before cataract surgery unless indicated independent of the procedure.
SAMBA recommends that patients having cataract surgery can and should typically continue all of their routine medications throughout the perioperative period.
Reference:
Sweitzer, BobbieJean MD, FACP, SAMBA-F, FASA*; Rajan, Niraja MD†; Schell, Dawn MD‡; Gayer, Steven MD, MBA§; Eckert, Stan MD∥; Joshi, Girish P. MBBS, MD, FFARCSI¶ Preoperative Care for Cataract Surgery: The Society for Ambulatory Anesthesia Position Statement, Anesthesia & Analgesia: December 2021 - Volume 133 - Issue 6 - p 1431-1436 doi: 10.1213/ANE.0000000000005652
Source : Anesthesia & Analgesia