FDA approves Amisulpride injection for postoperative nausea and vomiting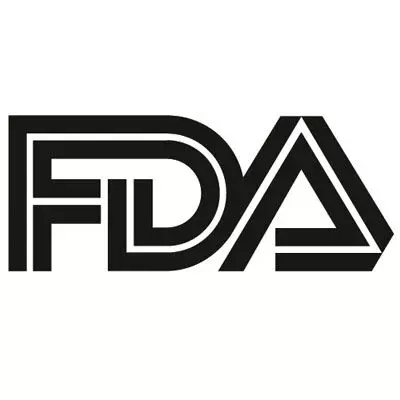 Cambridge, UK and Indianapolis, US – The US Food and Drug Administration (FDA) has approved BARHEMSYS® (amisulpride injection) for the prevention and treatment of PONV in adult patients.
Amisulpride injection is the first and only antiemetic to be approved for the rescue treatment of PONV in patients who have failed prior prophylaxis using current standard of care.
BARHEMSYS is an intravenous formulation of the selective dopamine D2 and D3 antagonist amisulpride (2.5 mg/mL).
An estimated 16 million surgical patients each year in the US suffer from PONV despite receiving prophylaxis.
The approval of BARHEMSYS has been granted on the basis of four positive Phase 3 studies, contained data gathered from more than 3,300 surgical patients and healthy volunteers. The approval for BARHEMSYS covers the treatment of PONV in patients who have received antiemetic prophylaxis with an agent of a different class or who have not received prophylaxis and the prevention of PONV, either alone or in combination with an antiemetic of a different class.
"The approval of our first product represents a significant milestone in Acacia Pharma's evolution into an integrated hospital pharmaceutical company with strong development and commercialization capabilities," commented Mike Bolinder, Acacia Pharma's CEO. "I would like to thank the Acacia Pharma team and stakeholders that have delivered this new treatment option for the millions of adult surgical patients each year suffering from, or at risk of, PONV. Our goal is for BARHEMSYS to become established as the new standard of care in the US for the treatment of PONV in patients who have failed standard prophylaxis, the area of highest unmet need. The results of our extensive clinical program also allow us to offer BARHEMSYS as an option for the prevention of PONV in higher-risk patients and settings, where combination prophylaxis can be valuable. We are on target with our commercial preparations and expect to launch BARHEMSYS in the second half of this year."
Professor TJ Gan, Chairman of the Department of Anesthesiology at Stony Brook University in New York, said: "PONV remains a major problem for surgical patients and there have been few therapeutic advances over the past 20 years. It is often considered by patients to be the most undesirable complication of surgery, even worse than pain. It is therefore very welcome to be able to add BARHEMSYS to the treatment arsenal, especially for rescue treatment of patients failing standard prophylaxis, where we previously had no approved agent."
The Company owns global rights to BARHEMSYS and intends to directly commercialize the product in the US through its own sales channel, having built critical sales, marketing, medical, and operational infrastructure and capabilities over the past two years. The Company plans to launch BARHEMSYS in 2H 2020.
In a randomized, double-blind, placebo-controlled study involving patients who had failed the most commonly used antiemetic prophylaxis, a single 10 mg dose of BARHEMSYS (n=230) was significantly more effective than placebo (n=235) at treating patients (42% vs 29%; p=0.003).1 In a double-blind, randomized, placebo-controlled study in patients at the highest risk of suffering from PONV (Apfel score 3 or 4), a single 5 mg dose of BARHEMSYS in combination with another antiemetic (n=572) significantly improved protection from PONV compared to placebo plus another antiemetic (n=575; 58% vs 47%; p<0.001). (ref. 4)
The most common side effects observed across the four pivotal studies, reported in at least 2% of adult patients who received BARHEMSYS and at a higher rate than placebo were: infusion site pain (6% vs 4% with placebo), chills (4% vs 3%), hypokalemia (4% vs 2%), procedural hypotension (3% vs 2%), and abdominal distension (2% vs 1%). Serum prolactin concentrations were measured in one prophylaxis study where 5% (9/176) of BARHEMSYS-treated patients had increased blood prolactin reported as an adverse reaction compared to 1% (1/166) of placebo-treated patients.
Barhemsys is supplied in 5mg/2mL single-dose vials and is expected to be available in the second half of 2020.
For more information visit acaciapharma.com.
Source : Press release