Ketamine an effective alternative for sedation, pain management in ICU patients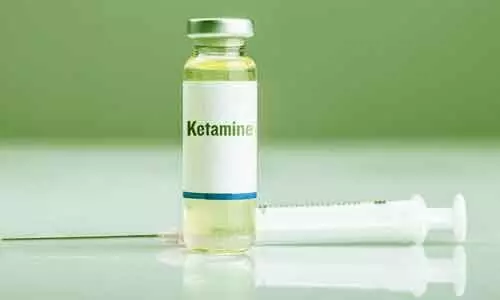 USA: The use of continuous infusion (CI) ketamine increases the time spent in goal pain and sedation score range with no effect on delirium incidence, a recent study has suggested. This decreases the need for opioids, benzodiazepines, and other analgesics.
The findings of the study, presented at the Society of Critical Care Medicine's 49th Annual Critical Care Congress in Orlando, indicates that CI ketamine could be a reliable alternative for intensive care unit (ICU) patients.
The Ketamine-ICU study by Christine Groth, PharmD, Clinical Pharmacy Coordinator of the University of Rochester Medical Center, and colleagues, was designed to address the lack of guidance as to how to use ketamine in the ICU.
The study was a multicenter, retrospective study that evaluated a cohort of 390 adult ICU patients from 25 institutions from 2014-2017. The mean age of the study population was 52 years, median APACHE II score was 21, mean length of stay in ICU was 9 days, and mean length of hospital stay was 15 days.
Investigators hypothesized a continuous infusion of ketamine would lead to an increased proportion of time spent in goal pain and sedation score range, reduced exposure to other sedatives, and variable effects on delirium.
For the purpose of the analysis, pain and sedation scores and delirium screenings in the 24 hours prior to ketamine were compared to scores and screenings in the first 24 hours and 25 to 48 hours following ketamine administration.
Read Also: Ketamine use can prevent postanesthetic shivering without severe side effects
Key findings of the study include:

A significant increase in median time spent within goal pain score range after ketamine initiation (24H prior: 68.9% [66.7-72.6%], first 24H: 78.6% [74.3-82.5%], 25-48H: 80.3% [74.6-84.3%]).
Results also indicated there was a significant increase in median time spent within goal sedation score range after ketamine initiation (24H prior: 57.1% [52.5%-60%], first 24H: 64.1% [60.7-67.2%], 25-48H: 68.9% [65.5-79.5%]).
there was no difference in median time spent delirious after ketamine initiation (24H prior: 43.0% [17.0-47.0%], first 24H: 39.5% [27.0-43.8%], 25-48H: 0% [0-43.7%]).
Ketamine was associated with a significant reduction in opioid, benzodiazepine, propofol and dexmedetomidine requirements.
Eighty percent of patients were mechanically ventilated and in a fair amount of these patients ketamine was continued through the extubation period.
5.7% of participants discontinued participation due to adverse effects.
Adverse effects observed in participants included increased secretions, which occurred in 10% of patients, and resulted in increased anticholinergic use.
Psychotropic effects were recorded in just 4.6% of patients.
"We definitely need prospective randomized comparative data to really determine its place in therapy as well as the overall safety of this medication," concluded the authors.
Read Also: Vitamin C may shorten mechanical ventilation duration in critical care patients
This study, "Effects of Ketamine on Pain, Sedation, and Delirium in the Intensive Care Unit (KETAMINE-ICU Study)," was presented at CCC 49 in Orlando, FL and published in the journal Critical Care Medicine.

Source : Critical Care Medicine