NSAIDs after joint surgery not linked to GI bleeding, finds study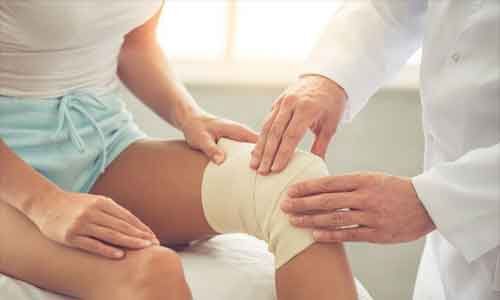 USA: Given the concerns over increased risk of gastrointestinal (GI) bleeding, surgeons often refrain from prescribing NSAIDs after joint surgery. Now a recent study has found that there is no association between NSAID use and GI bleeding. The results suggest that NSAIDs can be given safely in a majority of patients after joint surgery without having to worry about an increase in GI bleeding.
The findings of the study were presented at the 2019 annual meeting of the American Society of Anesthesiologists (abstract A2226).
Efforts have been focused on limiting opioid prescription after surgery owing to concerns over misuse. Also, there is growing evidence of multimodal analgesia being superior for pain control with fewer adverse effects compared to opioid analgesia alone. These factors indicate the expanding role of non-steroidal anti-inflammatory drugs (NSAIDs) in postoperative analgesia. However, their use, especially long-term use can lead to GI bleeding and ulcers by causing the inhibition of endogenous mucosal protection and normal platelet aggregation. There is less clarity on the effect of short- to medium-term NSAID use on GI bleeding. Andrew Fleischman, resident at the Sidney Kimmel Medical College at Thomas Jefferson University, in Philadelphia, and colleagues hypothesized that NSAID use would not be associated with an increase in postoperative GI bleeding after joint surgery.
The researchers conducted a retrospective review of 28,794 patients who had hip or knee replacement (50 surgeons) from Jan 2015 to Dec 2018. They were prescribed discharge medications, including analgesics and VTE prophylaxis by the operating surgeon based on individual protocols. Patients were asked to complete an electronic questionnaire asking details of their post-discharge medication utilization, as well as additional risk factors for bleeding. Patients who did not respond to the questionnaire were excluded from formal analyses
GI bleeding episodes were identified by nurse navigators performing routine postoperative surveillance with phone calls placed 11 days, 30 days, and 90 days after surgery. An additional GI bleeding events were ascertained by reviewing postoperative call logs, clinical dictations, and administrative codes. All GI bleeding events were confirmed directly by patients. The primary analysis was performed using binary logistic regression with p<0.20 used for variable retention in the model.
Key findings of the study include:
Of 28,794 total patients, 74 (0.26%) experienced GI bleeding within 90 days (mean 13.8 days), of which 34 required hospitalization.
Of patients available for analysis (questionnaire response rate 17.7%, N=5,085), 3,030 (59.6%) utilized NSAIDs for a median duration of 3.5 weeks.
While there was no significant difference in gender, BMI, procedure (hip or knee), and various comorbidities (HTN, HLD, stroke, PAD, heart, liver, lung, or kidney disease, diabetes, smoking, alcohol use, and bleeding disorder), patients with GI bleeding were significantly older (71.3 vs. 67.0 years), required longer hospital stays (2.1 vs. 1.5 days), and more commonly had a history of GI reflux (25.7% vs. 15.1%) or ulceration (10.8% vs. 0.9%).
There was no positive association between NSAID use and GI bleeding; in fact, GI bleeding was lower in patients taking NSAIDs (odds ratio [OR] 0.49).
GI bleeding was significantly increased with use of anticoagulation (OR 2.0), non-aspirin antiplatelet agents (OR 3.3), and, to a lesser extent, aspirin (OR 1.7).
"A higher rate of GI bleeding in patients not taking NSAIDs likely represents NSAIDs avoidance in those perceived to be at high-risk for bleeding as opposed to a protective effect, the exceedingly low absolute rate of GI bleeding suggests surgeons can effectively stratify patients and make appropriate prescribing decisions. Anticoagulants, however, were associated with significant bleeding risk," concluded the authors.

Findings from the abstract A2226 -- "Extended Nsaid Use Does Not Increase Risk for Postoperative Gastrointestinal Bleeding after Orthopedic Surgery," were presented at the 2019 annual meeting of the American Society of Anesthesiologists.
Source : American Society of Anesthesiologists annual meeting