PPI Antacids linked to Dementia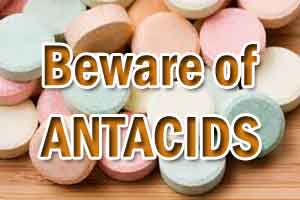 PPI Antacids are probably the commonly used medicine by mankind today. While doctors on one hand, take a free hand in precribing the medicine, even patients don't hesitate in taking an antacid without even a doctors prescription. All this indeed rests on the premise that these medicines are safe with least side effects.
However, a recent study published in 
JAMA Neurology has
unexpectedly
proven a relationship between regular consumption of Proton Pump Inhibitors and dementia. Enlarging the focus of an earlier smaller cohort study pointing at the same relationship,  this study was performed on over 2,00,000 patients over an 11 year followup.
The study was done to test the hypothesis that PPIs may change the development of beta-amyloid plaques, and that there is some potential, at least shown in mice, that the PPIs may alter the beta-secretase or gamma-secretase that lays down these plaques in the brain.
The present study of more than 200,000 patients found that approximately 29,000 received a diagnosis of dementia in the 11 years of follow-up. Dementia was categorised just as dementia, and only 2.7% of patients actually had Alzheimer disease.
There was a nominal difference between men and women, with an HR of 1.52 for men and an HR of 1.42 for women for the association between PPI use and dementia. The authors adjusted for some variables, namely age, gender, polypharmacy, stroke history, depression, ischemic heart disease, and diabetes, all of which are commonly associated with dementia.
While the study calls on for more research to be done to test the relationship between PPI inhibitors and dementia, it indeed comes as a warning to practitioners in their habits of prescribing PPI antacids in their common daily practise. While the benefits of proton pump inhibitors can in no way be undermined especially in the face of acid reflux, in the light of this relationship, caution needs to exercised before prescribing the medicine in general.
Source:
Gomm W, von Holt K, Thomé F, et al. Association of proton pump inhibitors with risk of dementia: a pharmacoepidemiological claims data analysis. JAMA Neurol. 2015 Feb 15.