Anti-malaria drive in Odisha's Ganjam district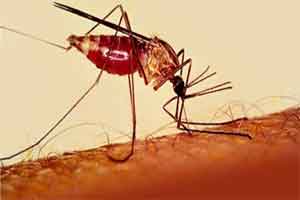 Berhampur: Worried over the rising number of malaria cases, the administration in Odisha's Ganjam district has decided to launch a month-long surveillance drive from tomorrow in the remote areas.
The mass-screening drive will be undertaken in 273 villages spread over seven of the 22 blocks of Ganjam, District Malaria Officer R Jagadesh Patnaik said today.
The programme will help in "early prognosis and timely treatment" of infected people, he said, adding that the highly endemic blocks were identified by the health department after a thorough research.
"Over 40 per cent of the total malaria cases in the district are usually reported from these seven blocks. As many as 2006 people tested positive cases in the first four months of 2018 in Ganjam. Last year the number of cases rose to 10,072," the officer explained
The mass screening would be carried out even in residential schools, Patnaik said.
"The treatment of the infected persons would start soon after the diagnosis," he added.