Antimicrobial resistance poses serious consequences: Nadda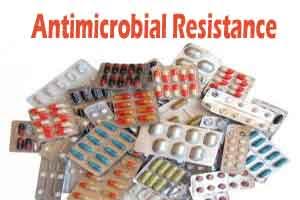 Tokyo: Antimicrobial resistance is not only a health issue but a challenge which also has "serious" economic consequences, Health Minister J P Nadda said as he underlined the need to regulate the availability of drugs to tackle it.
Antibiotics resistance and failure to tackle infections "undermine" advancements that have been made in surgery and medicine, said Nadda, while delivering the ministerial address at the Asian Health Ministers' meeting on Antimicrobial resistance (AMR) here.
AMR is resistance of a microbe to an antimicrobial medication that used to be effective in treating or preventing an infection caused by it.
"Tackling AMR requires rational use of drugs, regulating their availability and sale. AMR is not just a health issue; it is a development challenge and has serious economic consequences.
"Antibiotics resistance and failure to tackle infections undermine advancements in surgery and medicine," Nadda said in a series of tweets.
Diarrhoeal illness in four developing nations, including India, leads to consumption of around 500 million courses of antibiotics and it could go up to over 622 million courses by 2030, a recent study had said while noting it could be reduced by 60 per cent through improved sanitation.
Experts have maintained that increasing drug resistance is likely to disproportionately affect lower and middle-income countries with their twin burdens of underdeveloped public health infrastructure and high infectious disease rates.
"Roadmap to combat AMR drawn up at New Delhi conference this February, a useful guide for the action plan. Key points of Delhi AMR Roadmap: better awareness, multi-sector surveillance, infection control, rational use of antimicrobials, R&D," Nadda said.
He also met Japan's Health minister Yasuhisa Shiozaki and discussed issues related to cooperation in the health sector between both the countries.
Nadda had visited the Tamagawa hospital here and hoped that it would continue to assist India in the area of dialysis treatment, a "critical" requirement for India's healthcare system.