AP: District Medical Health Officer found with disproportionate assets of Rs 5.6 crore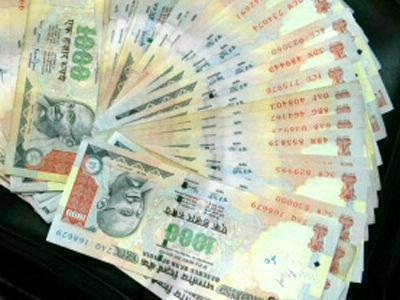 Vishakhapatnam: The Anti-Corruption Bureau  claimed to have discovered disproportionate assets of Rs 5.6 crore belonging to the District Medical and Health Officer (DMHO) of Kurnool district in Andhra Pradesh.
Market value of the assets could be many times more, ACB officials said. Officials conducted searches at the house of DMHO Uppada Swarajya Lakshmi in Marripalem area here this afternoon.
A team led by Deputy Superintendent of Police (ACB) SVV Prasad Rao is investigating the assets of the DMHO based on a complaint received by ACB that she had amassed wealth disproportionate to her legitimate sources of income.
Prasad Rao said they had seized documents pertaining to three houses, two flats, one commercial complex, four housing plots, one hospital, three cars, 1.75 kg gold ornaments, two lockers, Rs 23 lakh in a bank account, Rs 20 lakh in fixed deposits and Rs 20 lakh in LIC policies.
The officials also seized documents pertaining to 5.17 acres of agricultural land near Ponduru in Srikakulam district. The DMHO is accused of taking bribes for transfers and commissions from suppliers, ACB said.