AP medical Council to take action against unrecognised medical qualifications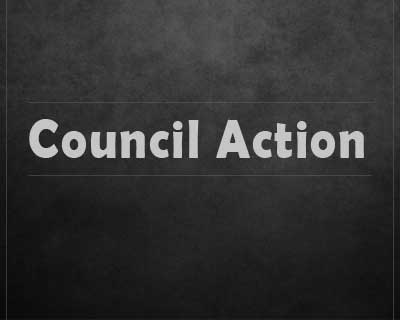 Vishakapatanam: Following the observation that a number of practitioners in the state are supporting their practice with false qualifications not recognized in India, Andhra Pradesh Medical council has warned doctors against any such false claims.
The council has been reported to have made strong observations against doctors claiming to be specialists, in particular in the field of diabetes without possessing the valid qualifications to back the claim. As an example, as reported by TOI,  one apparently needs to possess the degree of DM ( Endocrinology) from a recognized university or an institution , before one can make the claim of being a diabetologist. Similarly, a dermatologist or beautician can't claim to be a cosmetologist and conduct cosmetic procedures like skin grafting, which should be done only by a qualified plastic surgeon.
"Diploma in diabetology awarded by several organisations and universities including Indira Gandhi National Open University (IGNOU) aren't recognised qualifications and those possessing diploma in diabetology can't claim to be specialists. Diabetology is not a recognised branch of medicine," elaborated Dr T Ravi Raju, chairperson of APMC.
Another related issue pointed out by the council was that doctors were using foreign PG degrees of unrecognized universities as suffix to their qualifications, though these are not recognized in the country. This act has been related to professional misconduct by the council members
"Medical practitioners shouldn't suffix to their names unrecognised PG medical degrees obtained from universities and institutes not recognised by the IMC, else it will tantamount to professional misconduct," Dr T Ravi Raju added. The council has all set to initiate disciplinary action is such cases.
It is
reported
that in India, PG qualifications awarded in the USA, Canada, the UK, Australia and New Zealand are recognised qualifications if they are recognised in those countries. Some of the PG qualifications awarded in Nepal and other countries are also recognised.
A recent council meeting saw discussion of these issues and the issue of registration of members with the council.
"Doctors, who have obtained PG qualification in the USA, the UK, Canada, Australia and New Zealand are eligible for registration of their PG medical qualifications within one year from the date of issuance of the degree. In case of delay, a late fee of Rs 5,000 for two years and thereafter Rs 1,000 per year will be charged. In case of foreign medical qualifications possessed by NRIs, the late fee will be calculated as and when they come back to India/Andhra Pradesh as per the above mentioned rates. The late fee will be calculated from February 1992 or from the date of issuing the post-graduate degree, whichever is later," said Dr PV Sudhakar, convener of the Ethics Committee of APMC.
 The APMC has also decided that all the medical practitioners registered in APMC between December 1, 2009 and June 1, 2011, should renew their registration immediately and refer to the Council's website for detailed schedule.