Apollo Hospital ophthalmologist to provide Braille prescriptions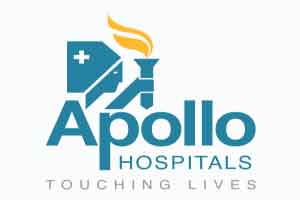 An ophthalmologist at Apollo Hospital has introduced a novel idea to prescribe medicines for the blind using Braille prescriptions. This service by Dr Shalini Shetty, senior consultant in the department of opthalmology, Apollo Hospital, has made accessibility of medicines easier for the blind people.
As reported by Banagloremirror, Dr Shetty, who started the initiative in collaboration with her hospital, says, "A majority of people who are visually impaired generally require multiple medications. They often have to depend on other people to read their prescriptions. It is for this reason we decided to start this initiative."
It makes an expensive proposition affordable for the blind people, as the original cost of printing in Braille is prohibitive. As a part of this initiative, when the patient consults Dr Shetty, the prescription is sent to the printing press through her pharmacy. After printing, the prescription is delivered to the patient. At present this prescription is delivered free of charge instead of its actual cost of Rs 300.
As per the European Union legislation norm, it is mandatory to express the name of the product in Braille format on pharmaceutical packaging.
"It becomes very important for the patients to have these Braille prescriptions because the risks involved are several, including taking the wrong medication, taking the wrong dosage, taking their medication at the wrong time, etc. Many may not follow instructions and the risk of taking expired medicine is also very high. They are not able to refill it in a timely manner," said Dr Shetty.