Apollo Hospitals files complaint against woman claiming to be Apollo Doctor and spreading rumours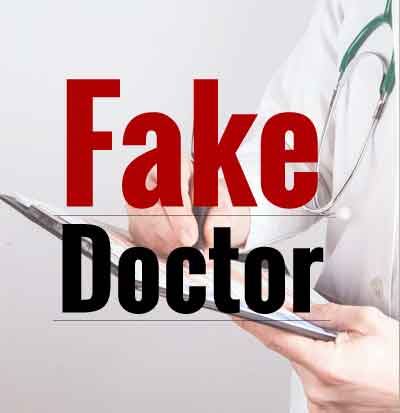 Chennai: Apollo Hospitals has confirmed that on 24.02.2017, the Hospital filed a Criminal Complaint against the woman going by the name "Ramasita" who was posing as a doctor in the Hospital and making false and fabricated statements about the Former Tamil Nadu CM 's Death. "Ramasita" had alleged during a public meeting held recently in R.K. Nagar that she was on duty at the hospital when Late Tamil Nadu Chief Minister was brought to the hospital, and that she was brought dead. A video recording of her speech was widely circulated on Social Media, TV channels and in News Print. This caused tremendous turmoil, damaged the Hospital's image in the minds of people and considerable distress amongst its Patients.
On 25.02.2017 "Ramasita" was arrested and the police investigation revealed that she was never employed by Apollo Hospitals, not connected to Apollo Hospitals in any manner whatsoever, and is in fact not a medical practitioner in any capacity. She intentionally made those allegations and untrue statements against Apollo Hospitals in order to gain attention and further her political career.
Following the complaint and subsequent investigation, "Ramasita" has been taken into police custody and remanded on charges of cheating by impersonation, spreading rumors with intent to cause riot, creating panic among general public, causing disturbance to public order and for creating hatred between two groups.
The hospital again clarified that the best available care was provided to the late Hon'ble Chief Minister, who was attended to by not just a dedicated team of Doctors associated with Apollo Hospitals, but also a team from the All India Institute of Medical Sciences (AIIMS) deputed for this purpose by the Government of India, and domestic and international experts engaged directly by the patient. In spite of the highest standard of medical care being extended to her, the Late Hon'ble Chief Minister passed away from a sudden cardiac arrest on 4 th December, 2016.
Unfortunately, her medical treatment and care was sensationalized from various quarters and unwarranted claims were made about the circumstances surrounding her illness and the treatment extended to her. Various malicious, defamatory and slanderous statements against the Hospital continue to be circulated in the media and particularly on Social Media.
In another such instance, the same statement that the Late CM was brought to the Hospital, has been falsely attributed to one of hospitalls doctors, Dr. Ramasubramaniam. A Police Complaint has already been filed by Dr. Ramasubramaniam strongly denying that any such statement was made by him. Apollo Hospitals has also filed a Police Complaint in this regard.
Apollo Hospitals has also issued Legal Notices to You Tube to block/remove these False Videos, News Items etc. In response You Tube has blocked multiple URLs.
Apollo Hospitals stated in a press release that it shall take every step to ensure that Justice be done and that the Public is not misled by these falsehoods and baseless rumors.