Apollo Hospitals Launches the Apollo Management Series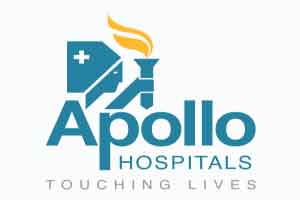 New Delhi: The Apollo Hospitals Group recently launched the Apollo Management Series (AMS) in New Delhi on 22nd of May 2016. This unique initiative will involve a large number of medical practitioners and administrators attending a series of selected modules designed by Hospital Administrators and Healthcare experts to impart management training in healthcare organizations.
The introductory module of the AMS comprised of sessions on Patient Safety, Junior Medical Staff Engagement, Legal Aspects of Opening New Hospitals, Infection Control, Service Excellence and the role of Information Technology. This module saw keen participation from over a hundred delegates who appreciated the initiative and felt that these sessions were designed to incite participation from the delegates for maximum learning. There were a number of practical questions raised in each session.
Owing to the tremendous response and appreciation towards the first module, the hospital is also planning to introduce 3 more modules with focus on Operations management, accreditations, Medical records management, Consultant engagement, financial and marketing management, quality control and material and inventory management. Also included in these modules will be the interesting topics like Hospital architecture and planning, patient's rights, effective communication methods, outreach programmes and even set up of new hospitals.
Dr Anupam Sibal, Group Medical Director, Apollo Hospitals Group who designed this advanced program said: "Professional management of healthcare institutions will be the next big leap forward in healthcare. Improving quality and outcomes, prudent financial management, clinical engagement, technology and patient engagement will be key differentiators between good and great institutions. Through the Apollo Management Series, we will be imparting quality training to practitioners, nursing home managers and healthcare professionals to fully equip them to create their very own centers of excellence."