Apollo Kidney Racket : SIT gets approval to prosecute doctors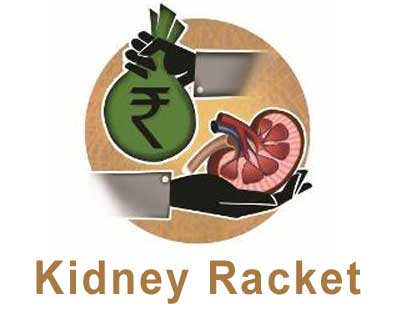 New Delhi: Senior nephrologists of
Apollo Hospitals
may face prosecution in the kidney racket case, as the Special Investigation Team (SIT) has received a sanction from the Delhi Health Secretary to procedute doctors in the case. The appeal in the matter had been made by the SIT, back in the month of July, 2016 when the case had unfolded.
Joint Commissioner of Police (southeast range) R P Upadhyay confirmed the news to The Indian Express stating that permission has been received by them to prosecute culprits (including doctors). He further added that the SIT in connection maybe  soon filing a supplementary chargesheet in the case and summoning the doctors for further questioning .
Previous chargesheet was filed in the case by SIT on August 31 citing 17 accused culprits including touts, kidney donors, recipients, the alleged kingpin and three secretarial staff (Shailesh Saxena and Aditya Singh) of doctors allegedly involved.
The racket was being operated in the hospital widely for kidney transplants with the alleged kingpin identified as one Rajkumar Rao. The case dates back to June this year when the police found a couple arguing outside the hospital. The police when confronted the two found that the woman had donated kidney and soon unfolded an entire kidney racket which was being operated in the renowned hospital.
Gradually with the deepening of investigations, details emerged connecting three senior nephrologists of the hospital to the case, while the alleged nephrologists claimed that they were not aware of the whole racket and they were being cheated on the signature part by their assistants.
The SIT through its investigations also revealed that the kingpin Rao was also operating in several States and is believed to have links with similar cartels in other countries, reported Medical Dialogues Team earlier.
Read Also:Three Apollo doctors to be questioned in Kidney racket
A police source informed IE, "People in need of a kidney would get in touch with touts, who would scout for appropriate donors. The donors would impersonate a family member of the recipient and ID documents such as Aadhaar cards or marriage licenses would then be forged."
When contacted, an Apollo spokesperson said, "Police have not informed us of any such development. We are cooperating with the police investigation."