Apollo, OMR delivers 17 babies over 96 hours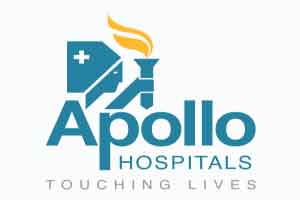 Even as the city of Chennai slowly limping back to its normalcy amidst the devastation caused by the deluge, the medical staff at Apollo Hospital worked day and night over a period of 96 hours to safely deliver 17 healthy babies.
Overcoming challenging circumstances, consultant gynaecologists and paediatricians at Apollo Speciality Hospital, OMR took a proactive decision to reside at the campus to ensure the mothers and babies were safe and healthy. Despite lack of financial assistance owing to dysfunctional ATMs, expectant mothers and patients were given a warm welcome at Apollo and ambulances were deployed to bring in emergency cases.
ER and critical care surgeons including cardiac and other speciality surgeons worked round the clock to ensure that quality medical care was provided to the patients. During the darkest of hours, we can together overcome these difficult times and look forward to rebuilding a hopeful future, a Hospital statement here said.
The continuous outpour in Chennai has led to the rise of fear of an outbreak in the city-primarily due to water contaminated diseases. In this scenario, the state government is now reported to be running health camps all over the city. Some 200 camp sites have been set up across Chennai as well as in Tiruvallur and Kancheepuram — two other flood-hit districts in northern Tamil Nadu.
Chennai is under a serious health threat as the sewage water has spilled all over at different places. Even as the hospitals struggle to function normally- mainly due to power supply disconnect and ambulances stranded on the roads- the doctors are in full charge with 1,700 doctors on duty.