Arthritis Linked to Pollution in an AIIMS Study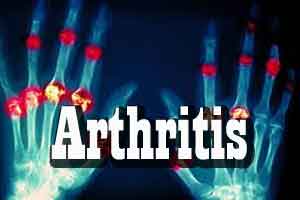 New Delhi : It's not just respiratory disorders, a three-year study conducted by the All India Institute of Medical Sciences (AIIMS) has found that increasing particulate matter levels in Delhi's air has "significant correlation" with a spike in arthritis symptoms. The study also found that a significant percentage of healthy persons who were monitored since 2014 tested positive for auto antibodies, which indirectly suggests a condition referred to as autoimmunity, when the body's immune system turns against itself and attacks healthy cells.
The AIIMS study, conducted with 1,000 residents of Delhi, found "significant positive correlation of Rheumatoid Arthritis flare" with increasing PM 2.5 (particles lesser than 2.5 microns in diameter), PM 10 (particles lesser than 10 microns in diameter) and SPM (suspended particulate matter).
Particulate matter is the lethal dust found in Delhi's air due to a number of reasons, including vehicular pollution and construction waste. On Thursday, the Delhi government issued a warning for a "critically polluted period ahead" as the capital recorded its worst air quality since February.
According to Dr Uma Kumar, who heads the Department of Rheumatology in AIIMS and is the lead investigator of the study, the objective of the exercise was two-fold: identify modifiable air quality parameters causing a "Rheumatoid Arthritis flare" and the population that is vulnerable to autoimmune diseases.
The study was carried out in two parts: a retrospective study, where 500 cases of Rheumatoid Arthritis between 2008-13 were compared with pollution level data and their correlation by use of bio statistics; and, a prospective study between 2014-16, where 500 cases from the first leg were followed up and 500 more people were chosen across the city and examined to identify vulnerability to autoimmune disease.
While the study showed that symptoms for the group of 500 with arthritis worsened when SPM levels increased, what alarmed researchers was that similar symptoms were found in 500 persons who were medically fit.
According to the study, 30.6 per cent from the healthy category showed "inflammatory markers" which meant that the presence of inflammation could trigger the disease in future. Also, as many as 18 per cent tested positive for various auto antibodies.
Auto antibodies trigger autoimmune diseases, which have pathological effects like causing damage or destruction of tissues, altered organ growth or altered organ function.
Rheumatoid arthritis is a chronic inflammatory disorder affecting many joints, including those in the hands and feet the body's immune system attacks its own tissue, including joints, and in severe cases, attacks internal organs.
"The study has been done using the tools of bio-statistics. The number of cases and the flare of the disease is increasing with increasing PM levels. This is not happening by chance. The correlation is statistically significant," said Kumar.
"The presence of auto antibodies in healthy persons indirectly suggests that there is the component of autoimmunity in them but no disease. If we follow these patients for a longer duration, some patients may develop a disease," he said.
The study, funded by Department of Science and Technology as part of a project on climate change, is likely to be continued further.
"In the next leg of the study, we will be studying the impact of rise in pollutants in the air and their correlation with the disease at a cellular level. We will soon be submitting a proposal," said Kumar.